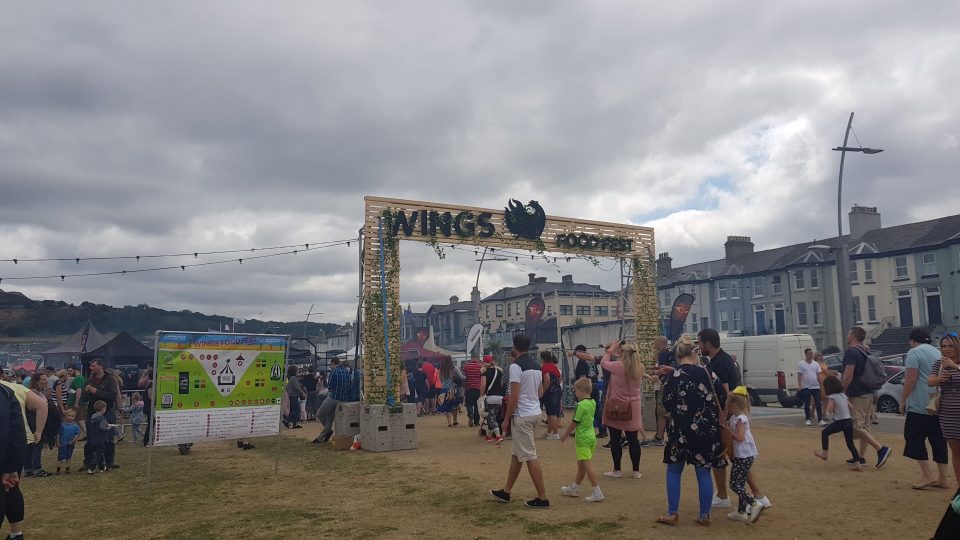 Last week, I heard about a chicken wing festival taking place in Bray at the weekend so I vowed to head along on Sunday. It's called Wings Food Fest and it took place on July 20th to 22nd 2018. Myself and my wife are big chicken wing fans, though we hadn't heard of this festival before and apparently it has been running for a few years.
It takes place along the Bray promenade and this year, included a fun fair because the Bray Air Show would be the following (this) weekend.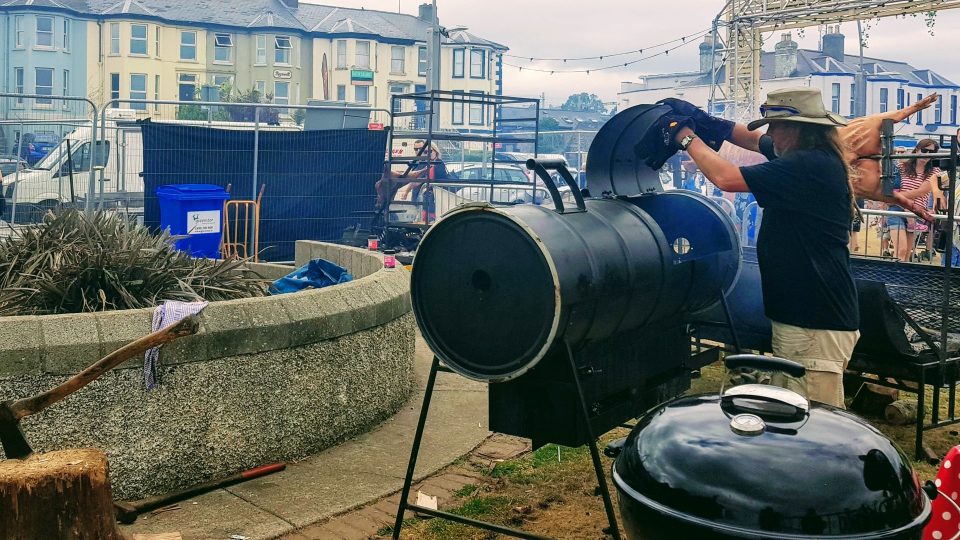 The first thing I noticed was the big BBQ pit in the middle and I recognised Simon Dyer at the helm because I had just watched a re-run of the one and only series of BBQ champ on TV where he came first. It's a pity they didn't continue with the series but I suppose basing a BBQ show on the Great British Bakeoff was a bit of a long-shot.
The second thing I noticed was the massive queues for any of the stands which had actual BBQs going. If there was smoke, there was a queue. I was hungry having only eaten a ham and cheese croissant for breakfast.
My wife joined the smallest queue while I joined one of the largest which was simply branded Wings Fest, so it was the official stand I guess. It was clearly very popular. My queue was cut off by security though leaving about 20 of us cut off from the queue so I moved on to another stand called BBQ Tonight. The queue was long but moved and when I got up I realised they had two different types. Peshawari and something else. I ordered one of each. 5 wings for €5. My wife joined me and we tried our haul. Hers were covered in some rubbish sauce and were very fatty. They tasted like something from a filling station's deli. Mine both tasted the same but they were meaty and the spices were tasty so we enjoyed them.
We did't feel like immediately joining another queue and we also wanted a drink so we headed across the road and sat in the Martello beer garden. They bring you wings there and they were very tasty, crispy buffalo wings so we were happy. We popped next door to Porterhouse to meet up with friends and let the wings go down.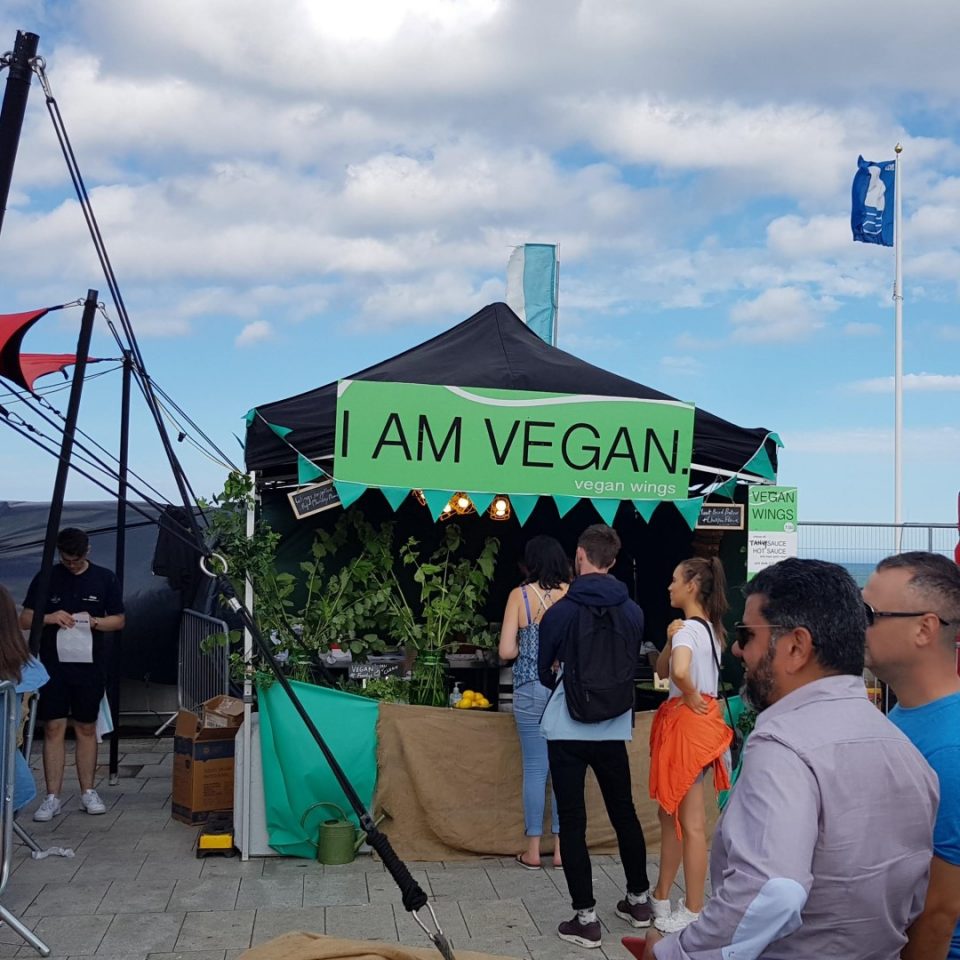 After nearly 2 hours, we headed back in to the festival. My friend recommended the festival wings I missed earlier so I joined the queue which was moving quite efficiently now. My wife went off to get the Jaipur masala wings after another recommendation. I got the hottest wings available. They were pretty tame in terms of spice but they were tasty €6 for 6 wings. The Jaipur wings were also €6 but they came with chips, coleslaw and chickpeas as well as dipping sauce. They were by far the best value.
I was bemused by the vegan wings stand sitting beside the festival wings. For one, why would a vegan want to eat a fake chicken wing? Also, they were €7 making them the most expensive I had seen. I never made it to the big BBQ pit because the queues never died down for that one. I think most people were going for the pig on a spit or ribs rather than just chicken wings.
All in all, the event was fun and great for families. The fact that it's a free event is a bonus. Sure, there's no drink stands but the pubs along the promenade make up for that. They were all hopping and plenty of people were eating wings there too so it was a win-win for local business and that's always great to see. It's no Big Grill Festival but for a free family event it's brilliant.