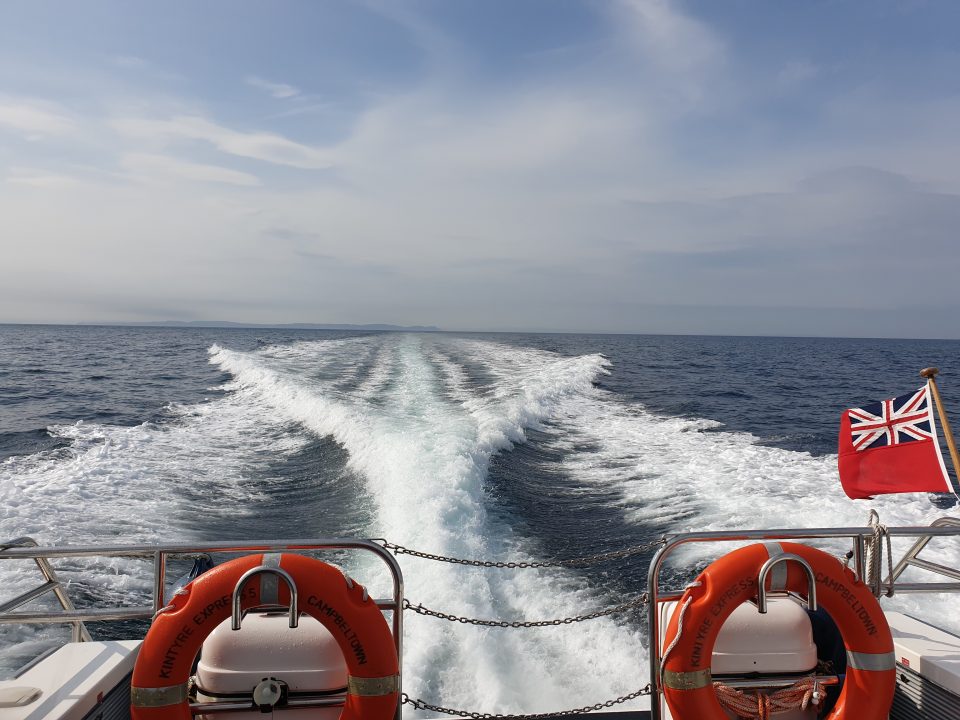 Getting to Islay from Ireland
Believe it or not, Islay (pronounced eye-la) is pretty close to the Antrim coast and while the conventional way to get there would be to fly to Glasgow and get a plane to Islay from there, a cheaper and quicker option is to get a boat from Ballycastle in Northern Ireland to Port Ellen on Islay. We visited at the start of August which was the weekend I turned 40.
The ferry service is provided by Kintyre Express between April and September, based out of Campletown in Scotland. It's a fast, comfortable 12 seat boat with a toilet on board. Our crossing took about a 90 minutes and was uneventful in terms of weather as it was calm and flat, although I'd say in rougher seas, it would be a bit more lively. On the crossing over, we even saw a pod of Dolphins or possibly Pilot Whales as well as plenty of Puffins and Gannets along with other sea birds. One real benefit of doing this is that there's no luggage limits. You leave your car in Ballycastle (plenty of free parking) and come back loaded with Scotch Whisky.
Distilleries on Islay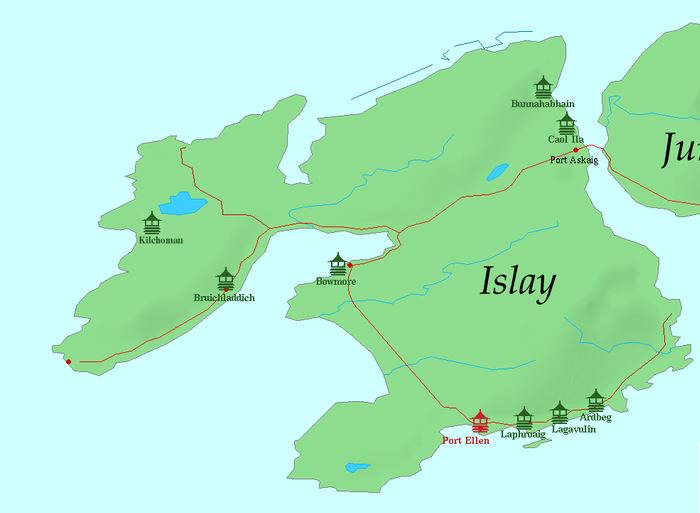 On the map above, there are 8 working distilleries on the island. There's a 9th one called Ardnahoe in the north east near Caol Ila and Bunnahabhain but they haven't produced anything yet, though I did visit during the trip.
You don't need a car to visit the three Port Ellen distilleries but it's pretty handy to visit the rest. Bowmore and Bruichladdich can be reached on a local bus service but it's not the most regular of services so might prove troublesome.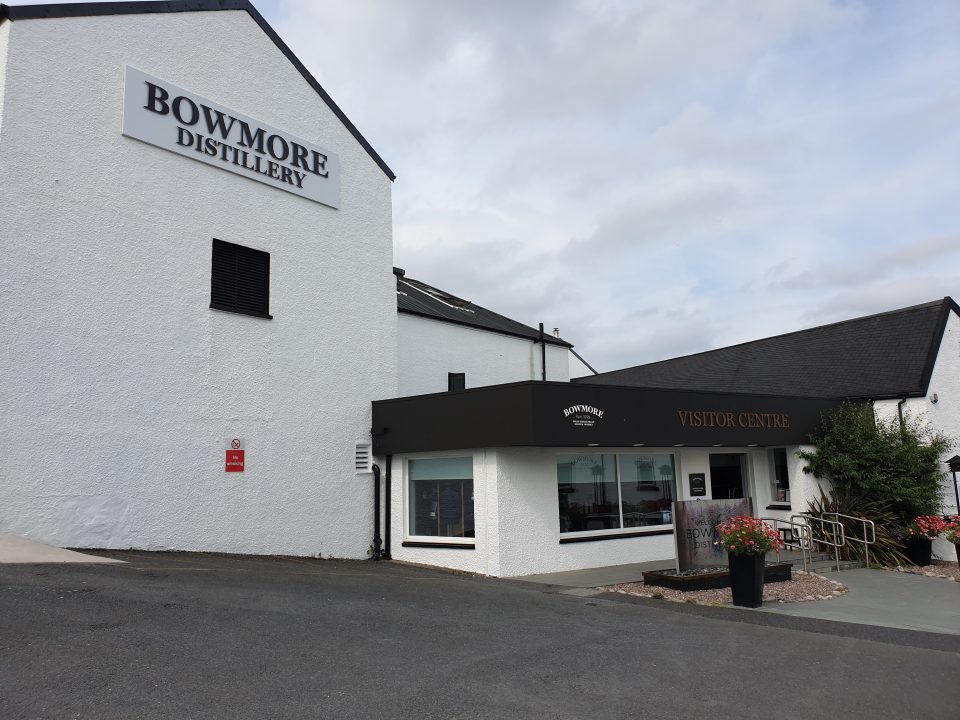 We opted to rent a car which was waiting in Port Ellen and we drove towards Port Charlotte where we had accommodation booked for 2 nights in an Airbnb just outside of the village. We were early enough that our accommodation wasn't going to be ready yet so we stopped off in Bowmore first which is technically the principal town on the island.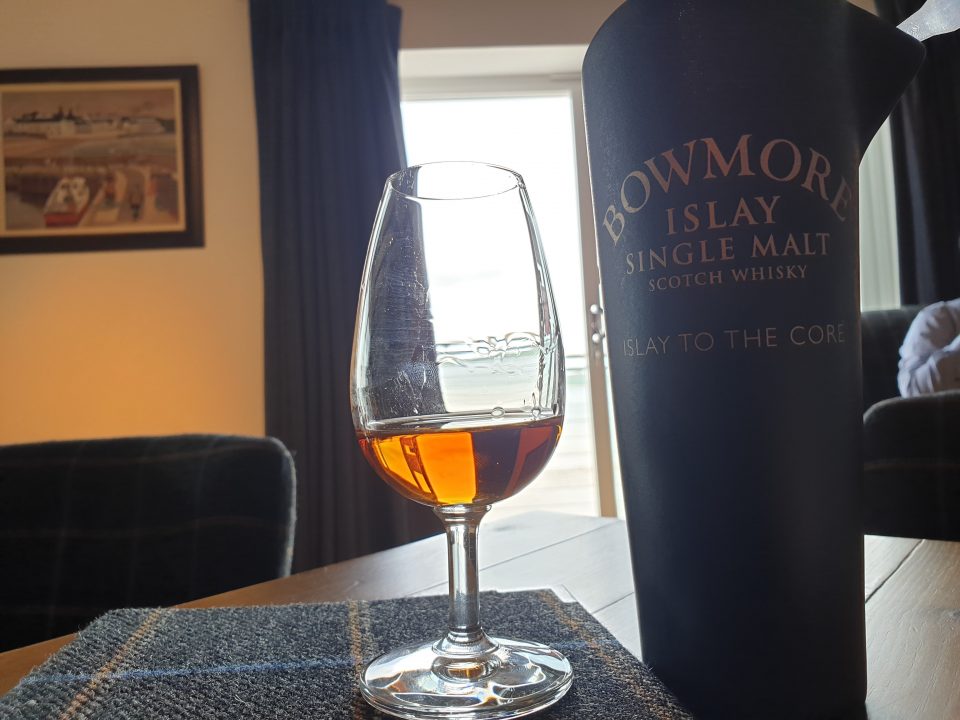 We weren't on time for a tour but that's ok, we were directed upstairs to the tasting room where I was offered a free dram of single malt. We had hoped to get a bite to eat but they didn't serve food, a quirk we discovered is shared by most of the distilleries on the island. So we headed out to grab a bite to eat in town.
Next, we stopped off at Islay Ales by Bridgend which is set in a kind of craft village. It's worth a visit and I've written about that on my beer blog: taleofale.com on this post.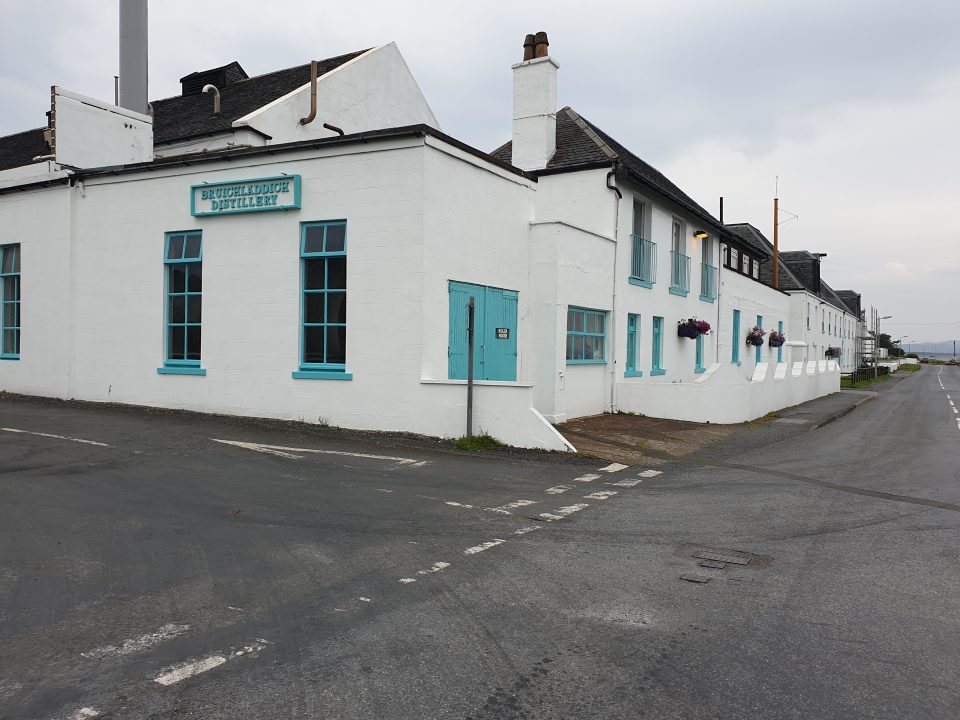 Since it was time to check in to our Airbnb, we headed there next and checked in before walking the 25 minutes to Bruichladdich in the hope to get the last tour. We made it just in time but it was full unfortunately. That doesn't matter, we were invited to the tasting bar to try, well pretty much everything as it turns out.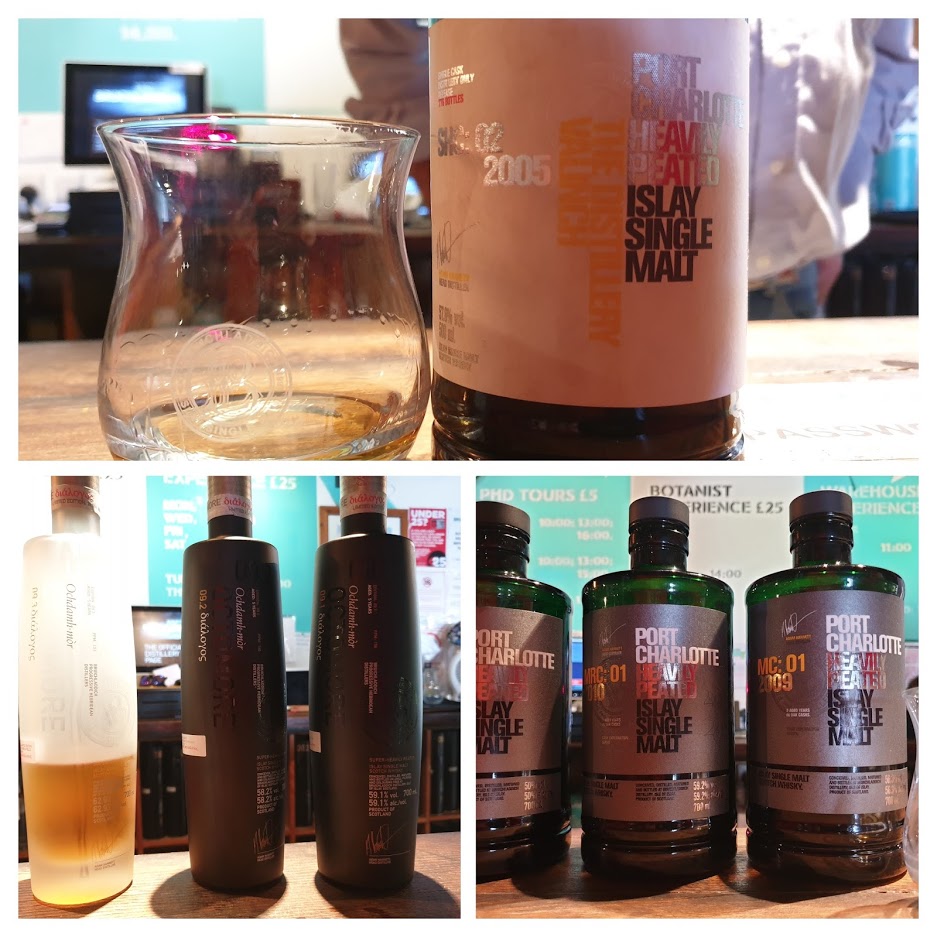 We were taken on the tasting journey through 7 Bruichladdich whiskies and even a gin and they were all absolutely wonderful. I opted to buy a bottle of the Port Charlotte which I had to hand fill myself. It was the one we liked the most during the tasting.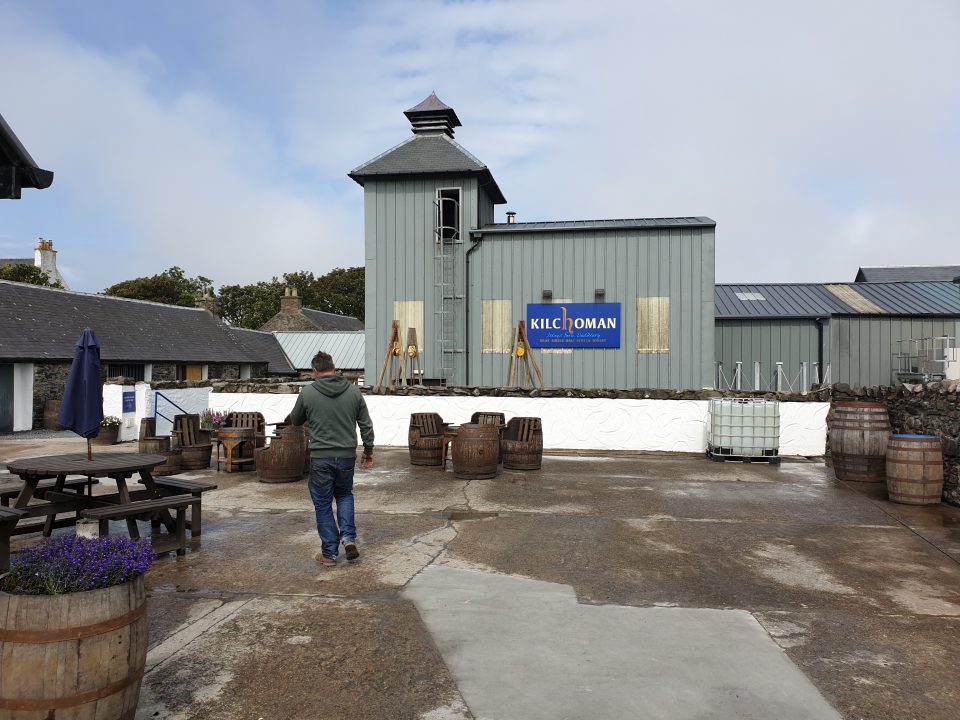 The next day, we took the car the more obscure distilleries that pretty much require a car to access them. We started off at Kilchoman on the west side of the island. It is pretty much in the middle of nowhere but a beautiful drive to get there. We had already eaten that morning but Kilchoman does have a cafe so we grabbed coffee and cake.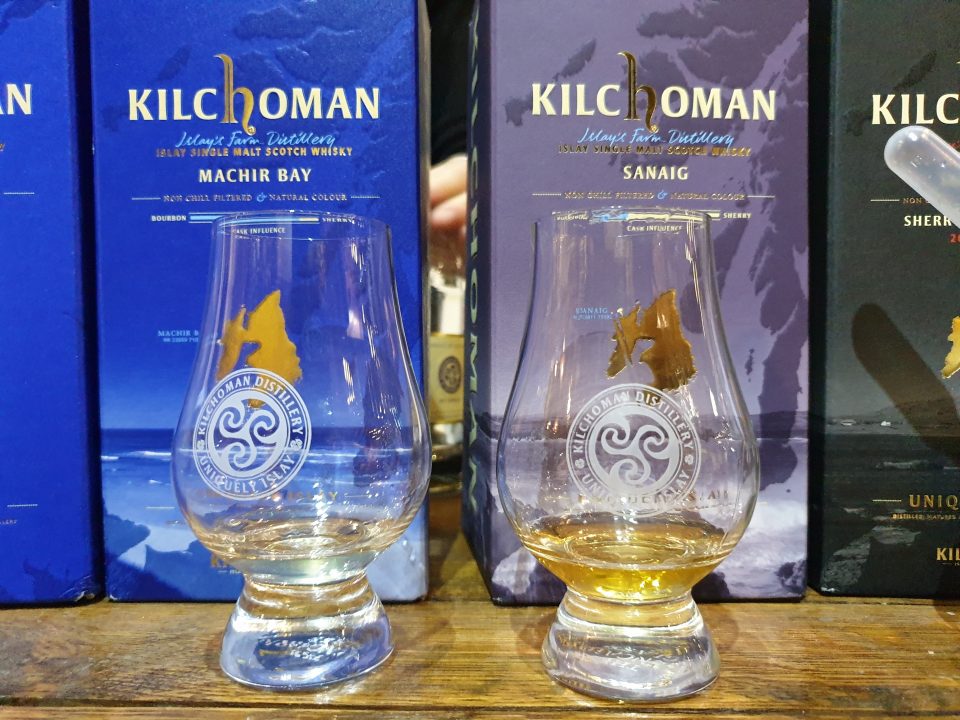 We couldn't do a tour but again, we did a tasting and bought a bottle of Sanaig from memory, though I might have grabbed something else actually. We also picked up two bottles of a peated bramble liqueur they make.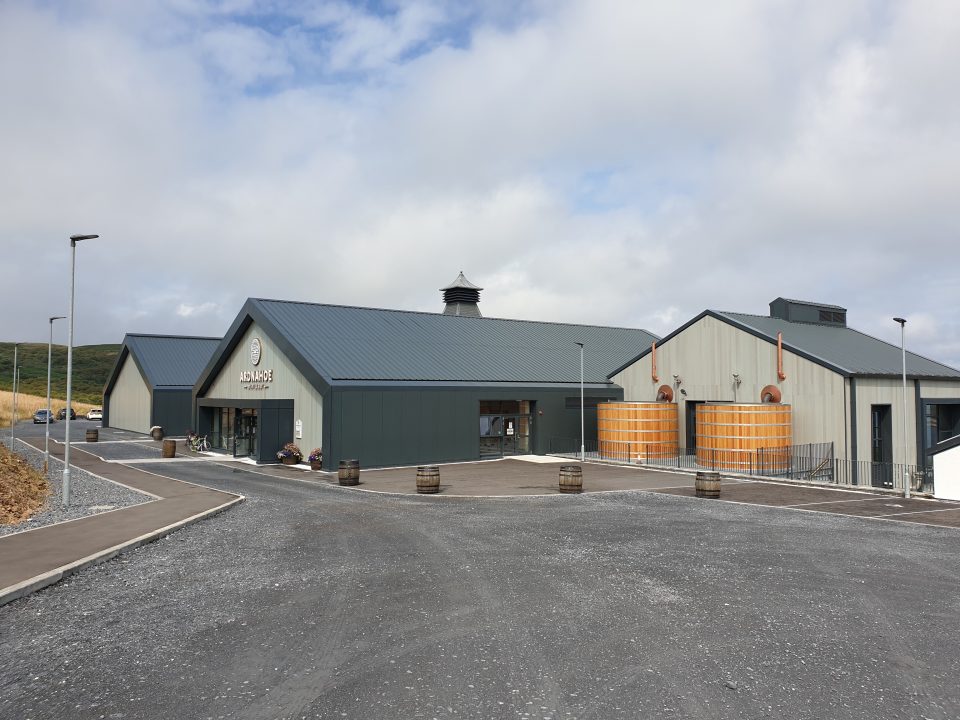 Next we headed to the north east of the island where there were three distilleries near Port Askaig. We started at the Ardnahoe distillery which is the newest one the island. Everything is shiny new, it only looks like it opened its doors a few weeks before we arrived and as it turns out, it had only opened at the end of May.
Since they are too new to have any of their own whisky for sale, I asked for a random whisky from their list. Inside is a massive tasting room with full seating and a restaurant. It was a nice pit stop but really, there's little to bring you there at the moment other than the prospect of food, lovely views of Jura across the water and somewhere to stop on the way to Bunnahabhain.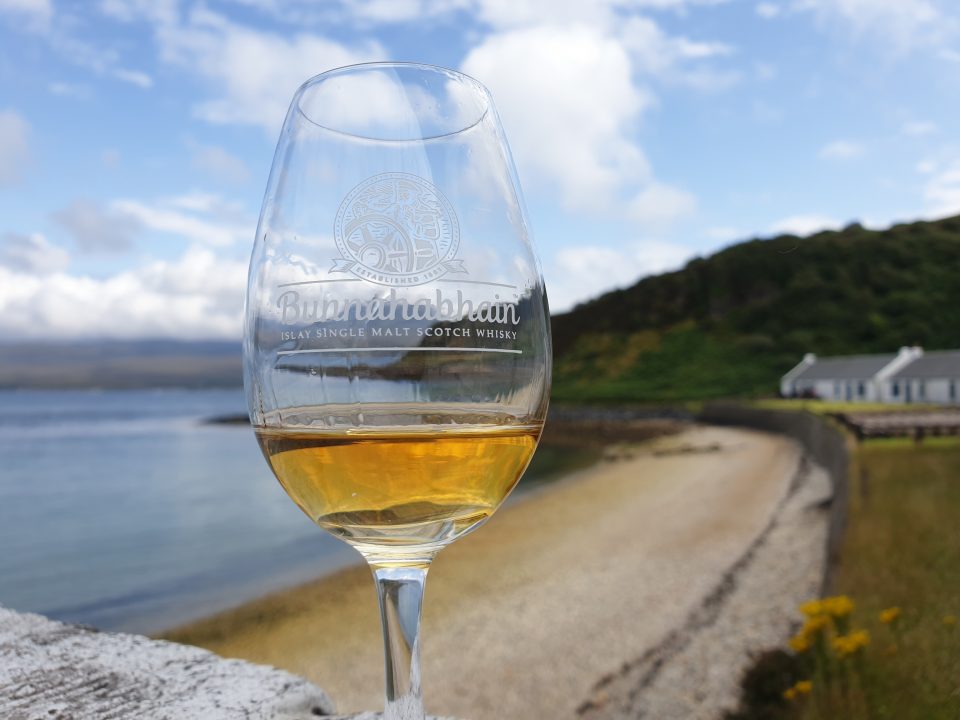 The next stop was Bunnahabhain where we couldn't get a tour because they simply weren't running them that day due to being on a shut down. I had a sample or two before moving on to Caol Ila which was futile because the whole distillery was pretty much closed to the public for construction. There were limited tours running but you needed to book in advance.
So we just headed off around the island in the car, including a quick stop at Ardbeg for lunch before heading back to Port Charlotte for dinner.
The next day, we would drop the car back to Port Ellen and spend the next 2 days visiting the 3 distilleries nearby on foot.