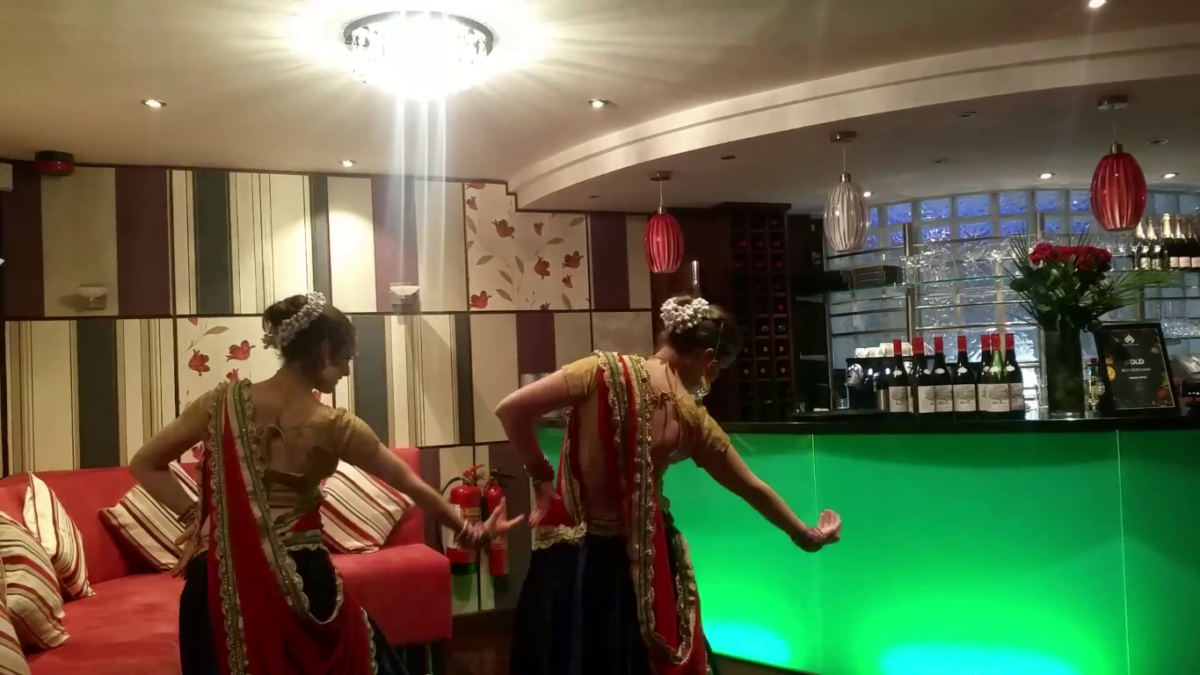 I was invited along to Indus Spice in Stillorgan on Tuesday by Love Belfast. Yeah, that sounded a little odd to me at first too but here's how it happened. The first Irish curry awards were actually hosted in Belfast last month and Indus Spice won the Best Newcomer at the awards. Love Belfast were involved and decided to help promote Indus Spice in Dublin. It just so happened that Tuesday was their one year birthday so a bunch of media types such as TheTaste.ie were invited along and I was among the invitees.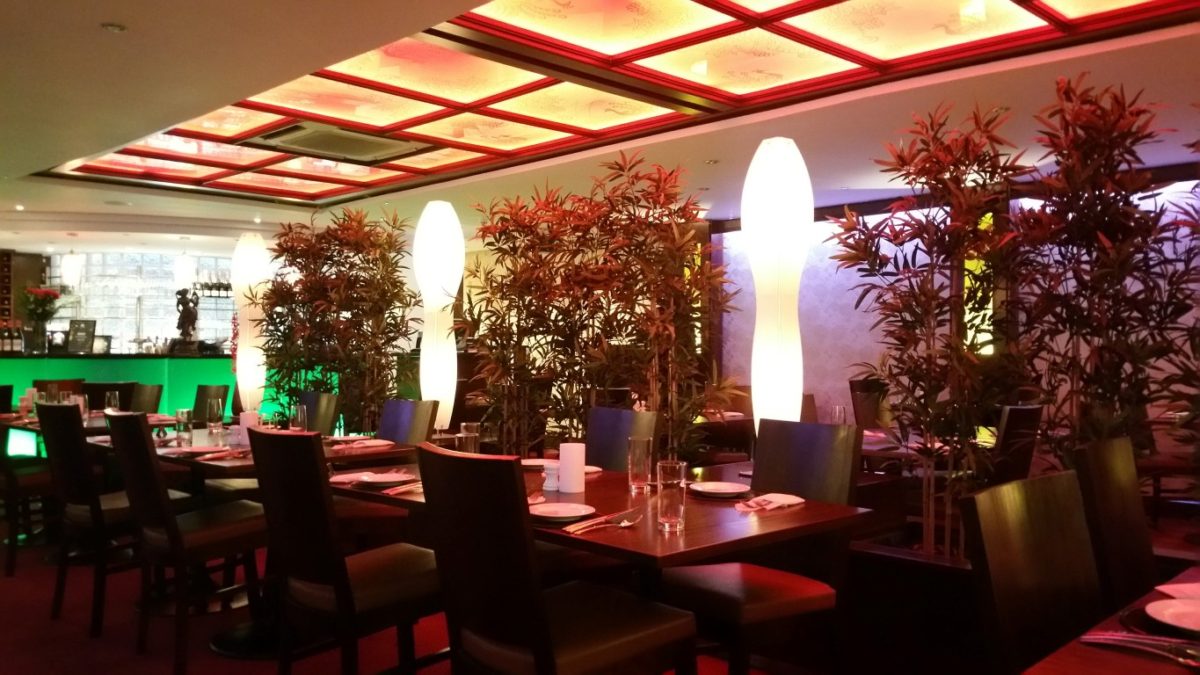 The restaurant itself was mostly empty when I arrived which was great as I was able to get a shot of it in pristine condition before the hordes descended. It's modern but tastefully decorated with a bar down the back and a little corner for waiting which can double as a small dance floor.
I later realised there's a party room out back, or is that the front? I arrived at what I thought was the front door (thanks Google Maps) . That brought me straight up to the main room. When the rest of the media people all shuffled in from the party room, I realised I should have gone in there as I probably missed out on some information about the restaurant. Now that I think about it, I think it worked out better that I didn't because everything I experienced was as it happened and wasn't pre-influenced by a briefing.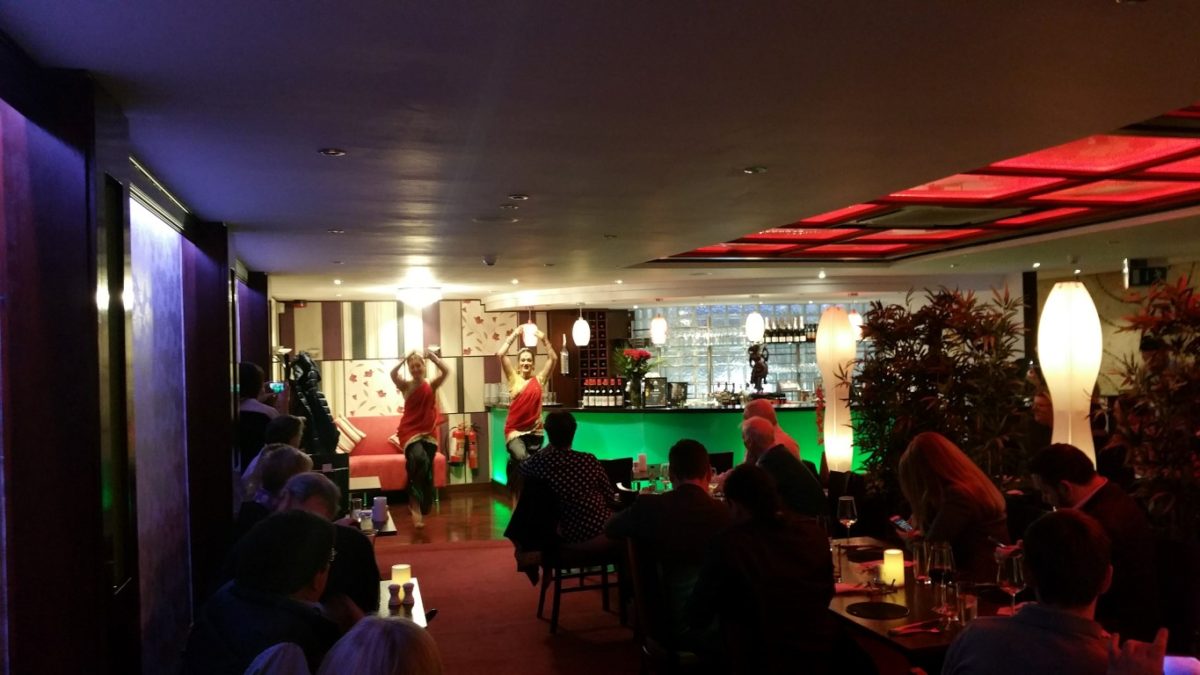 Between each course, we were entertained by some Bollywood dancing as pictured above. It was very enjoyable and looks like a lot of fun.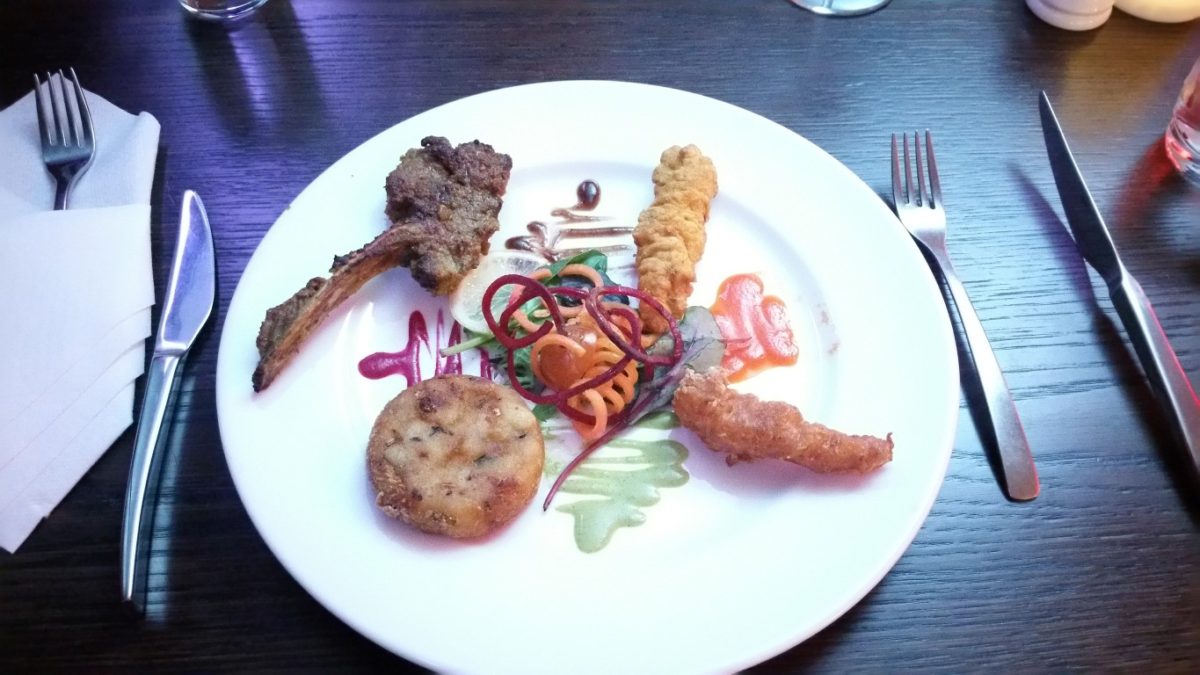 I was with my partner and we were both starving. When the starters arrived, I think we were first served. Probably because we were among the longest waiting in the restaurant itself. I did pause just long enough for a picture before digging in. From top left going counter clockwise, there was a succulent tandoori lamb chop, aloo tikki potato pancake, tandoori king prawn and a chicken tikka (chicken tender). There was also various sauces and a leaf salad with beetroot and carrot spirals. Everything was delicious but the chop and potato pancake was particularly good.
Due to a number of people who had unfortunately RSVP'd and not showed up, there were extra plates so the owner Syed brought us two more when we were done and we took our time to enjoy the second helping. I was worried there would be little room for the main course though….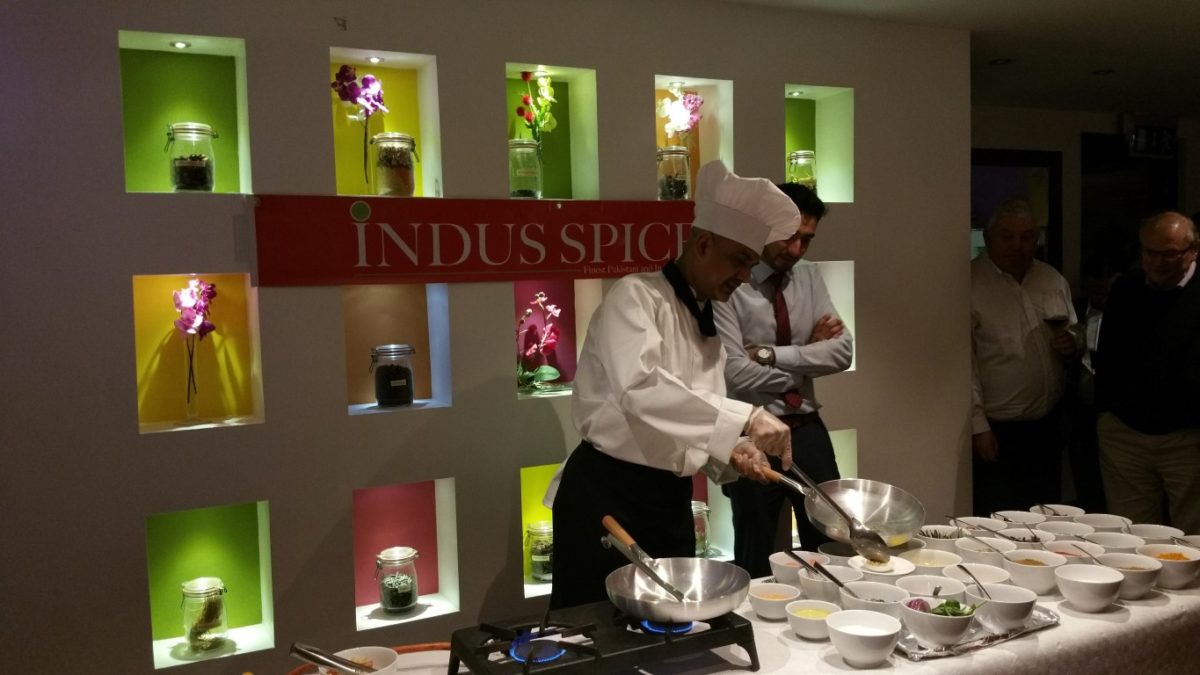 Thankfully, I needn't have worried because before the main course, we were treated to a cooking demonstration by head chef Tony. He made a prawn dish and invited us to have a small taste before we headed back to our tables for the main course.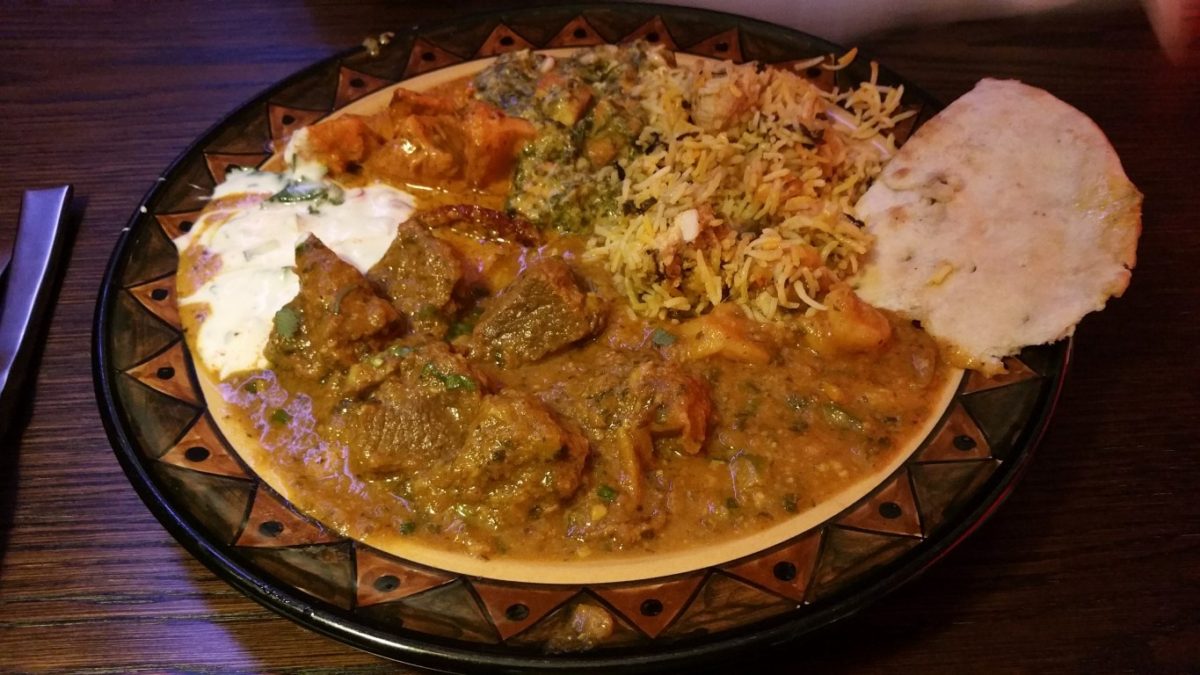 The main course was a help yourself buffet of some of their traditional dishes. Starting with the naan bread on the right and moving counter clockwise, we start with chicken biryani, saag paneer (tofu), butter chicken then some raita before moving on to lamb jalfrezi and tandoori prawn. OK, I'll admit that I might have some of those dishes wrong because I neglected to take note but the meat is correct at least, I promise.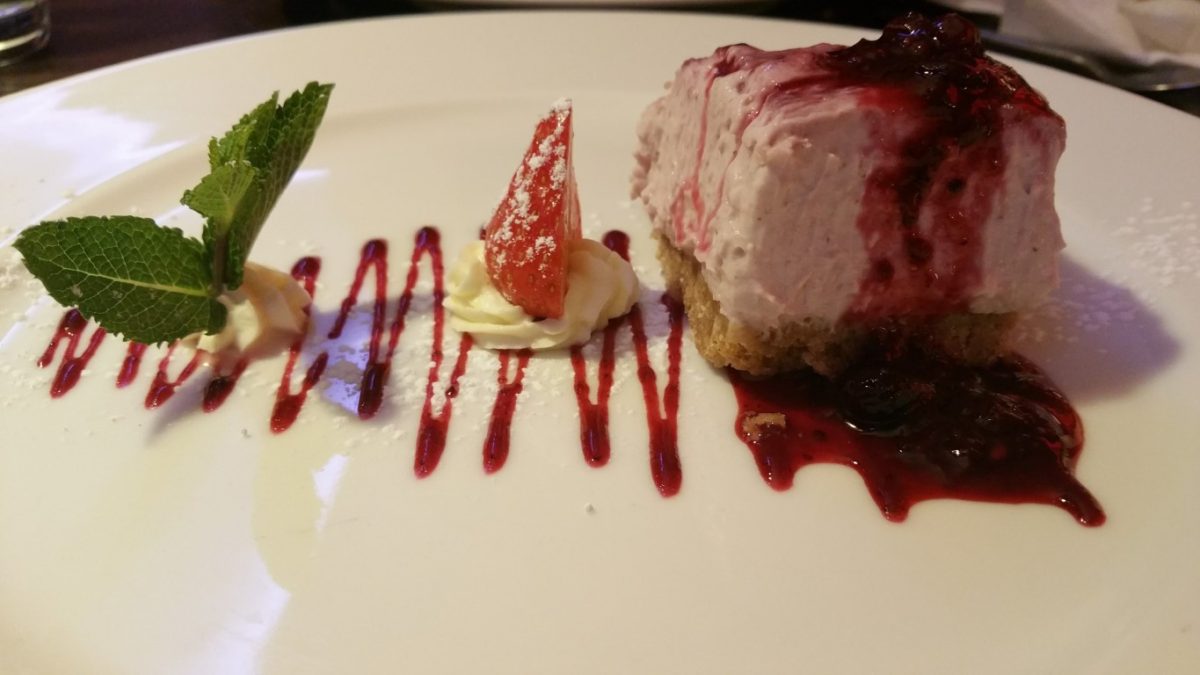 After some more traditional dancing, we had a dessert of cheesecake with half a strawberry and a mixed berry topping. It was pretty delicious and in fact, if the place was turned clockwise, it looks a little like a Christmas tree. Perhaps that's just the festive spirit starting to see things that aren't there but it was my girlfriend who pointed it out.
A big thanks to Syed and the team for putting on a fantastic show and more importantly, some amazing food. It's a shame that both myself and my girlfriend had to drive from different locations because the wine was flowing.
Also, a big thanks to Love Belfast for the invite.