I was in Waterford this weekend for my very own stag. There were only 6 of us and we are all at an age where keeping things civil and relaxed is our preference. I booked Bodéga and La Bohème, two of the best restaurants in town for lunch and dinner respectively. Lunch was at Bodega and I can heartily recommend it. Their food is delicious and unpretentious and satisfied us all. I can't comment on what it's like for dinner but I imagine it's very good.
I had booked La Bohème for the Saturday night dinner but when my friend and I arrived on the train in to Waterford on Friday night, we were met with Indian restaurants and uninviting hotel restaurants along the quays so we turned a corner and there was La Bohème so we decided to try and get a table which luckily we were able to do.
I have to say, while we were both famished, we didn't want a massive meal so we skipped a starter and just ordered main courses. I went for the rib-eye because the makings of a good restaurant is how well they do their rib-eye. Thankfully, mine arrived cooked to perfection, exactly as I ordered it. The meat was tasty and I was happy with my choice. It also meant I could indulge a little more the next evening. My friend for some reason decided to play it safe and ordered the free range chicken breast. He said it was lovely but at the end of the day, it's chicken and I know what he means. No one ever gets excited about chicken in the food world, though I personally get excited about a well roasted chicken or good chicken wings. That's different though, that's a more primal excitement than a snobby foodie excitement.
I have to say, we both felt completely under dressed  at La Bohème. We were in jeans and t-shirts with back packs. In fact, my t-shirt had the word Beer printed in large letters. It goes on to say makes the world go round. We also didn't order wine which is the done thing in a fancy restaurant. Instead, we ordered local Metalman beers. I ordered Heatsink, their smoked chilli porter as it would pair well with my steak. My friend went with Equinox, their wheat lager which would work very well with chicken or white fish.
After this, we moved on to the recently opened Metalman Bar down the road which I absolutely recommend.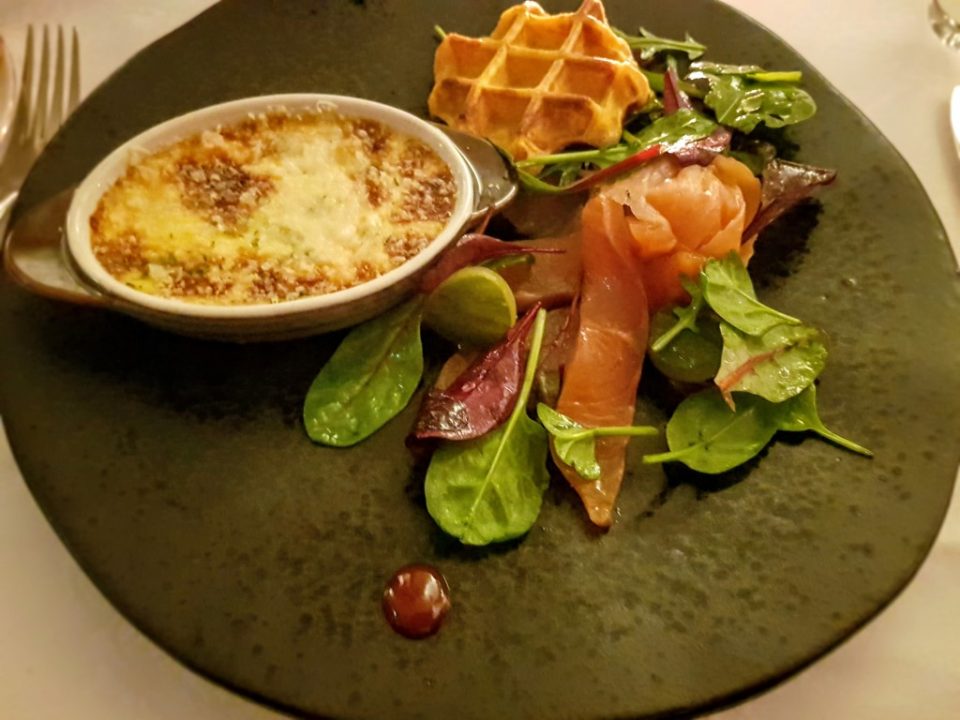 The next evening, six of us arrived in for dinner at 6:30, though actually it was closer to 7 since we were across the road in Tully's bar finishing off the Ireland vs France rugby match so needless to say, we arrived in to the restaurants in high spirits after Johnnie Sexton cemented his name in sporting history with a last second drop goal to win the match.
I was very tempted to order the pork belly but that's what I had for lunch so I decided to try something else. Simply because it sounded interesting, I ordered the Trilogy of Creme Brulée of local Crabmeat, House Smoked Salmon, Citrus Gravadlax, Sweet Potato Waffle. I wasn't sure what I was going to get but when it arrived, I was happy with my choice. I might only question the waffle as it really didn't add anything to the experience and just seemed odd. It also slightly cheapened the look of the dish I thought.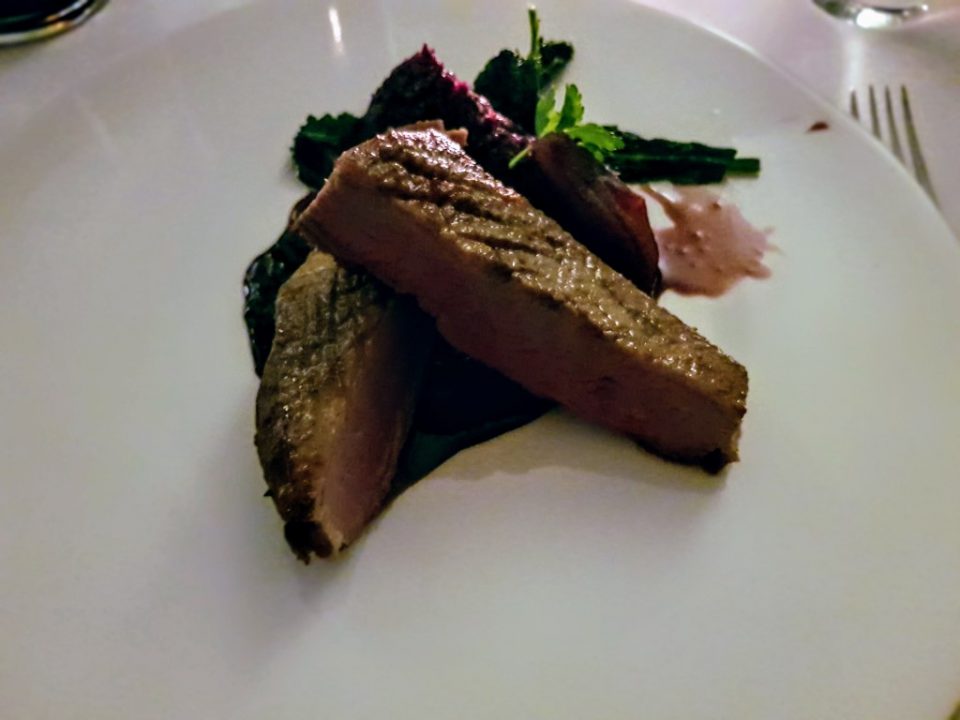 I had already decided the night before that my meal that evening would be Barbary duck. I was asked how I would like it and said medium-rare but added that I would take it however Chef recommends. The duck comes with a lovely braised red cabbage, a little poached pear and a ginger and honey sauce. I should also add that all main courses come with a selection of seasonal vegetable and potato of the day. I skipped dessert and had an Irish coffee instead.
After we were finished, it was back to Tully's for a few before going back to the Metalman Bar until closing time.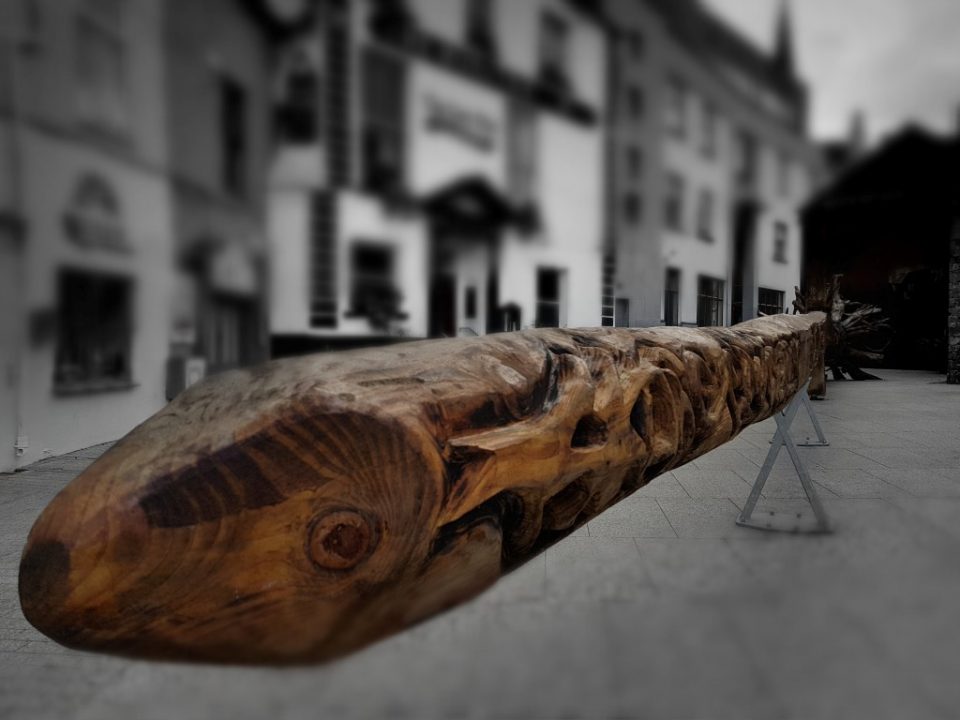 I just wanted to add one other thing about Waterford. The next morning, we checked out of the hotel and had a wonderful breakfast at Hook & Ladder. After this, we walked down to the Viking quarter and came across this giant, wooden Viking sword which has been carved from an entire tree. It's absolutely massive and even has the base/roots still attached. I highly recommend taking a look if you are in Waterford.