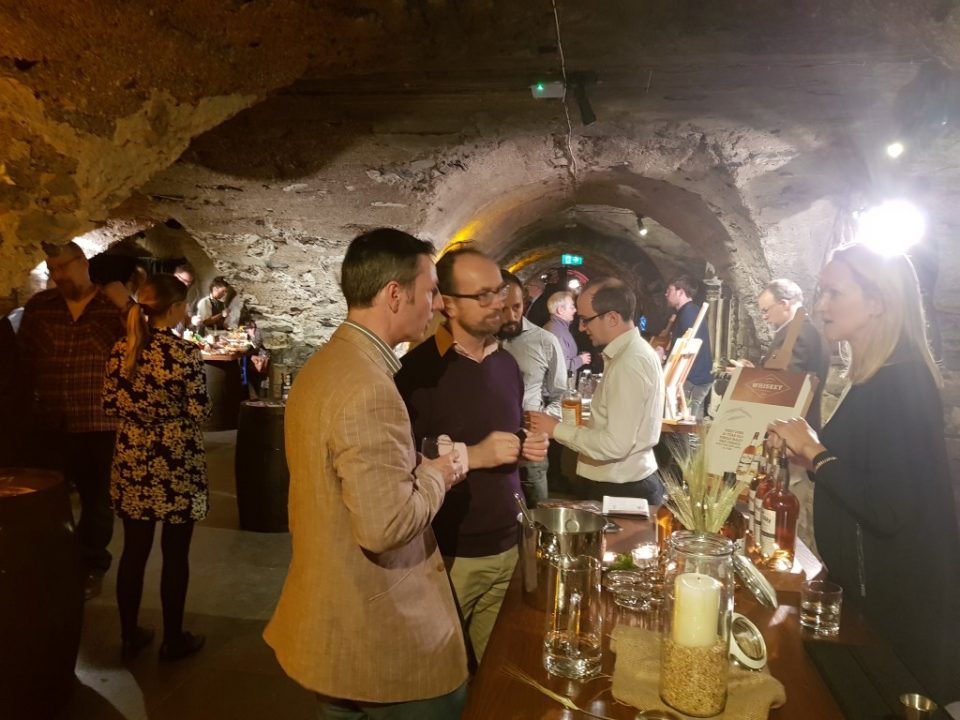 I remember the Supervalu drinks range from 20 years ago very well. My first job was at Supervalu in Palmerstown. I started there as an after school job and then when I finished my leaving cert, I briefly went there full time until I moved on to the IT world but I still have fond memories of working there. What I remember from working in Supervalu and indeed visiting many others over the years is this. The range of drinks available back then was incredibly limited, as it was in every supermarket. Supervalu Palmerstown was even more so as they were only allowed to sell wine, not beer or spirits. As I recall, that was a unique scenario because of the deal with the land they occupied. I believe it was owned by the pub and off-licence across the road. I imagine that might have changed since then?
A few years ago, things started to change. Supervalu on Aston Quay in Dublin became a hero when it came to its craft beer range, almost unique among supermarkets in Ireland. More and more, the range increased in other Supervalus around the country, more so after the takeover of Superquinn. The former Superquinn shops were re-branded as Sueprvalu which ended in a massive range of beer, wine, and spirits available that were previously only available in specialist off-licences.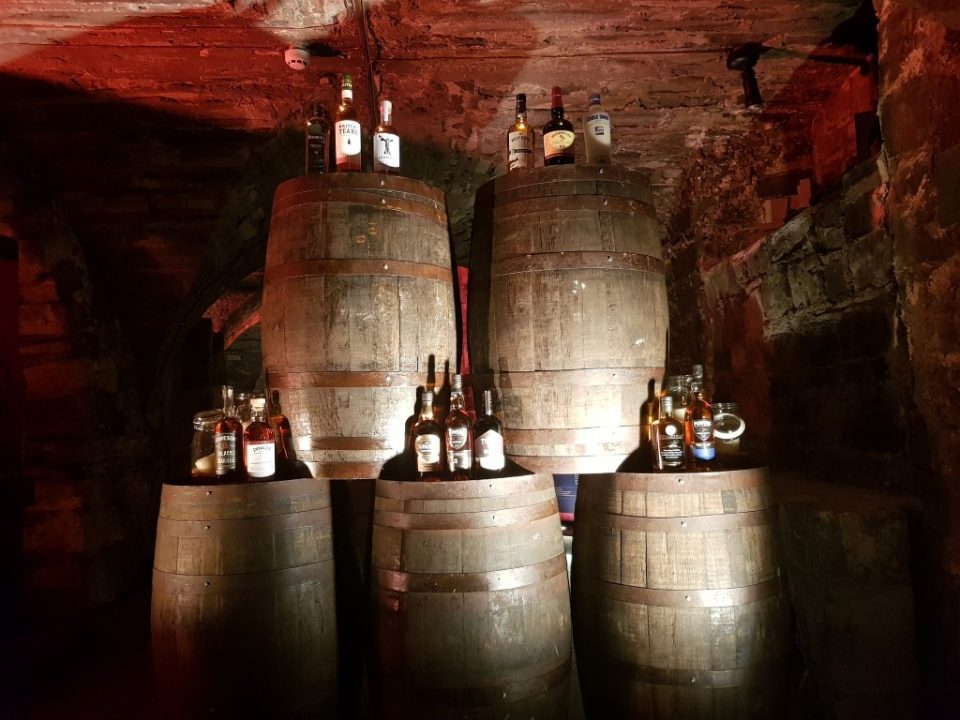 Irish Whiskey is the new craft beer. Distilleries are being built all over the country. In fact, according to the ABFI:
In 2013, there were four distilleries in Ireland in operation producing and selling Irish Whiskey:
Cooley Distillery (est 1987)
Kilbeggan Distillery (est 1757, re-commissioned 2007)
New Midleton Distillery (est 1975)
Old Bushmills Distillery (est 1784)

By August 2017, the number of operational whiskey distilleries in Ireland had increased to 18, demonstrating the scale of Ireland's Whiskey Renaissance. New distilleries have opened in each of the four provinces, from Dublin's Liberties to rural communities right across Ireland. There are also plans for a further 16 distilleries.
That's pretty incredible considering the cost of setting up a distillery is a fair bit more than setting up a brewery. Whiskey more so because you have to wait 3 years before you can even sell your spirit as Irish whiskey. Of course that's not much a problem because in the meantime, they can produce gin and vodka to pay the bills and also release blended Irish whiskey. Blended whiskey is what most whiskey tends to be. That's where you buy whiskey spirit from other distilleries and blend it until you achieve the desired flavour profiles. It's often further aged in other types of wooden barrels to introduce new flavours. Teeling for instance uses former rum barrels to blend whisky while awaiting their own spirits to mature.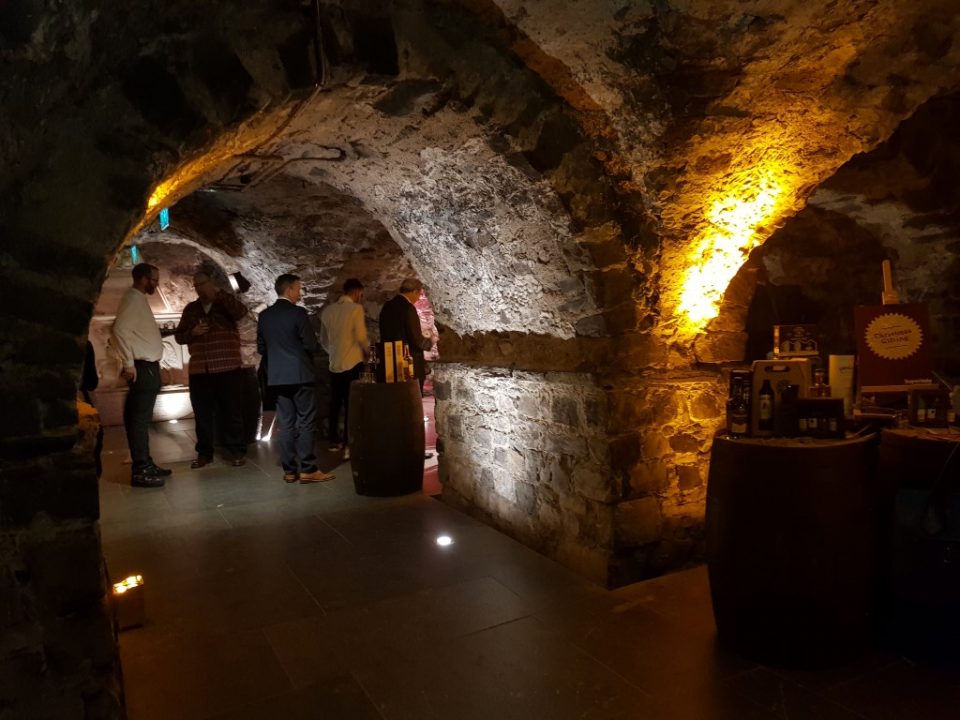 In recent years, Supervalu has been championing Irish whiskey brands and the other week, they held a media event to showcase what they are doing. It was held at Christchurch Cathedral in Dublin, down in the crypts. You actually couldn't wish for a more perfect setting in which to sample whiskey in my view. It reminded me somewhat of visiting Cognac producers last year. The cellars were nice and cool despite all the people and lights.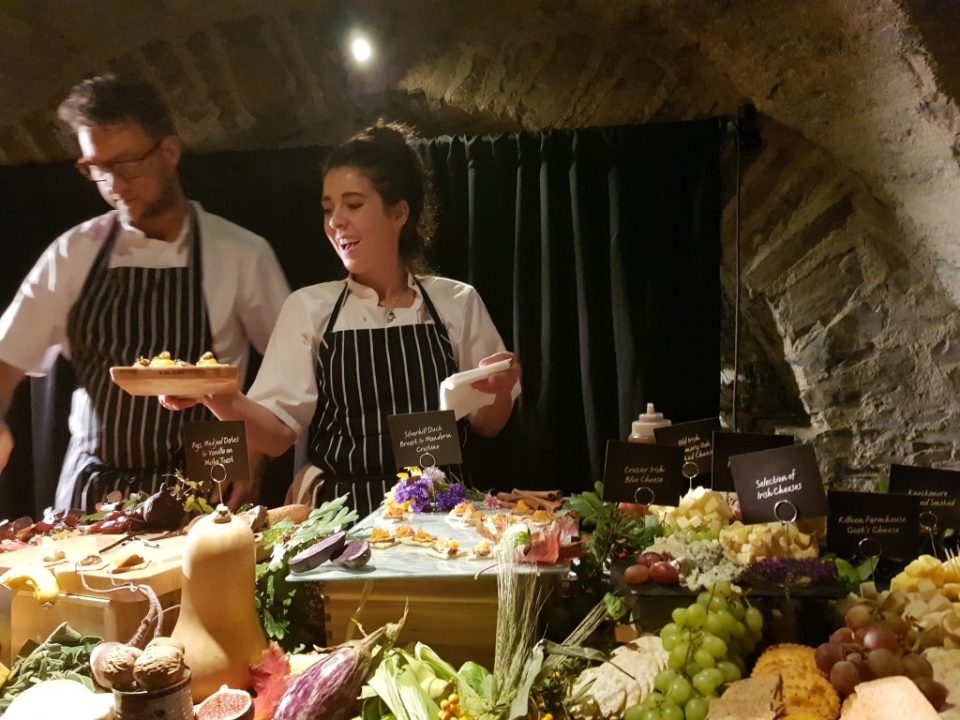 There were plenty of food options to pair with the whiskey, all made from products available from Supervalu such as Silver Hill Farm duck I picked up at Bloom a few months ago. There were two smoked cheeses which worked perfectly with the peaty Connemara whiskey for instance. In particular, they had butternut squash and toasted hazelnut on Italian cracker bread and it was absolutely amazing.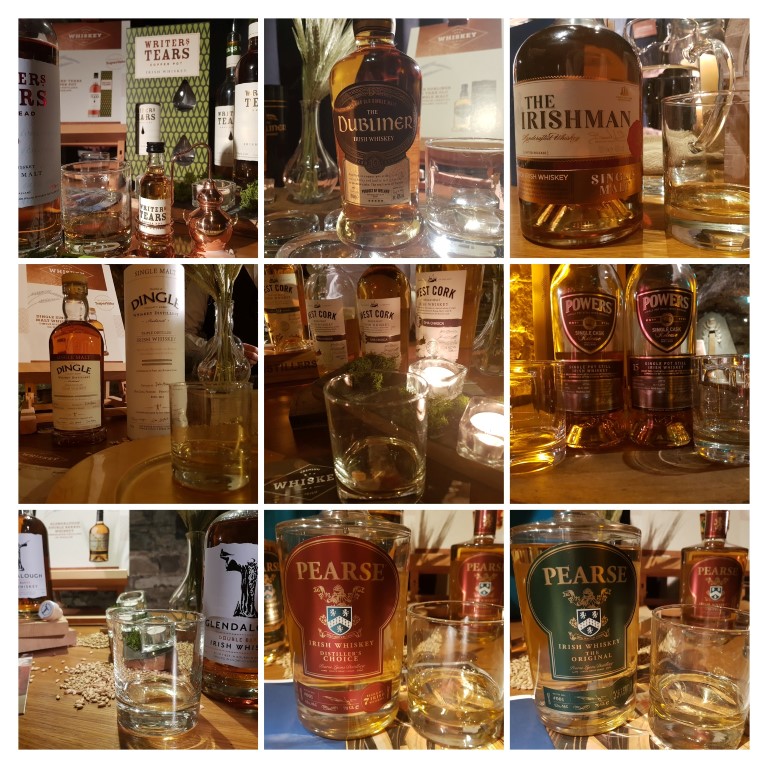 Of course, I couldn't get through all of the whiskey available on the night but I did my best. Above is a collage of most of the new stuff I tried. I was particularly excited about the new release from Dingle. It's a year older at 4 years old now. It's still very limited, in fact all bottles have been pre-sold to vendors so watch out for them. The good news is that a special batch of 700 bottles has been exclusively set aside for Supervalu. This batch has been aged in both bourbon and port barrels and you can really taste both the sweet vanilla and slightly burnt oak from the bourbon and a slight vinous quality from the port. Mandarin orange makes up the middle ground here. It's still a young whiskey so will not be as complex as a 12 year old but it's amazing to experience the journey of the first new 100% Irish whiskey in my drinking lifetime, produced by a new Irish distillery.
The two whiskies from the new Pearse distillery were there on the night, it was the first time I got to try them. While it is a blend, they both use some of their own Irish spirit. Wait, how is that possible? The distillery only opened its doors a matter of weeks ago. Simple really, the distillery itself had been in production at the Carlow Brewing Company facility for some years. Those are the people that make the O'Hara's range of craft beer. They are planning on releasing a whiskey that will be 100% their own spirit soon, they are just waiting for the right flavours to develop.
The two Powers bottles side by side were interesting. They are both called Single Cask Release and they both cost €200 but they are not the same. As I understand it, both are the same batch of spirit that were casked on 26/11/2001. The one on the left was from cask 69924 and was grand but not worth €200 from a flavour point of view, it was a little harsh. The one on the right however was from cask 69915 and this one was actually very delicious. I'm not sure I would personally pay €200 for a bottle myself but I can see what they are doing. It proves the benefits of blended whiskey. On its own, 69924 isn't great but if it's blended with 69915, we get a very different animal.
One whiskey on the night seriously impressed me, above all others. Dubliner Irish Whiskey from the Dublin Liberties Distillery which has yet to open its doors. I think they said it should be open in June. Dubliner is a 10 year old blended whiskey but it's so smooth that it tastes like a 16 or 18 year old. The biggest delight comes from the mouthfeel which is silky smooth and slightly oily, leaving a thick, viscous coating down the back of your throat. Why is it so good? Simple, the master distiller/blender Darryl McNally is a former distiller from Bushmills. I'll certainly be picking up one of these the next time I'm looking for a good whiskey. I believe it's about €50 for a bottle but maybe a little less. I don't see it available online unfortunately.
Quite a number of whiskies are exclusive to Supervalu. I imagine that means exclusive in supermarket terms with most still available at certain off-licences because I know Celtic Whiskey Shop has most of them too. These exclusives include: West Cork 2 barrels, Hyde 1916 Single Grain, Jameson Black Barrel, Glendalough Double Barrel, Writers Tears Copper Pot, Pearse original and distillers choice.
Thanks to Supervalu for inviting me along for the evening. It was a great experience in a wonderful setting.