We left Saint-Émilion on a beautiful Wednesday morning and headed north for less than two hours to get to Cognac. We arrived at lunch time so headed to a supermarket to grab some bread and had a picnic in the car park by Rémy Martin, our first destination.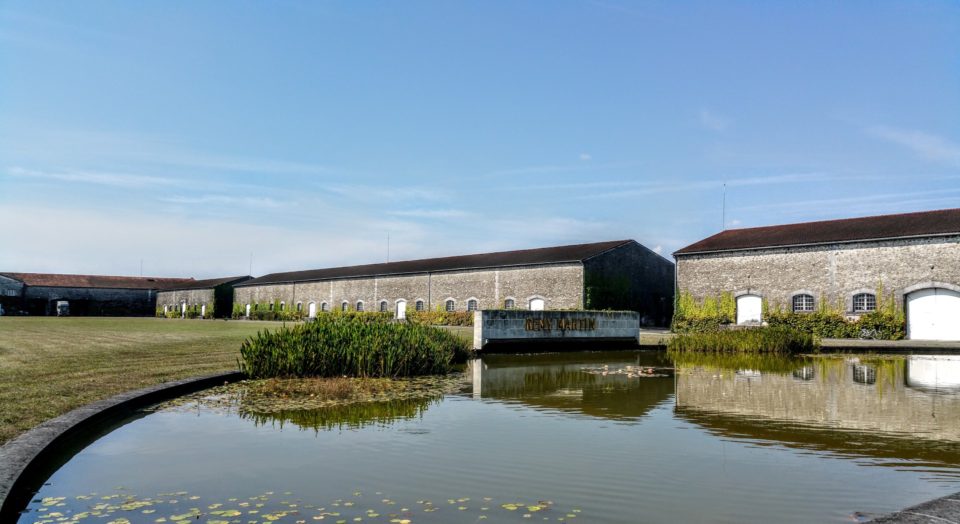 The Rémy Martin grounds are expansive and beautiful. We headed in to the visitor centre to await our tour. They use a little train to get you from building to building. It was here that I heard them use the term eau de vie, though I had heard the term before. It translates to water of life in the same way that uisce beatha, the Irish word for whiskey does. Both terms are simply translations of the Latin term aqua vitae.
When the tour guide talked about eau de vie, he was talking about the distilled spirit itself. This is a fruity, clear spirit of about 70% and not considered cognac yet. In order to become cognac, it must first age for a minimum of 2 years in wooden barrels made from wood procured from the forests of Limousin and to a lesser degree Tronçais. Limousin oak is particularly known for imparting the rich vanilla flavours that Cognac is known for and is the most expensive wood to use. If you are driving though Cognac, you will see thousands of wooden planks sitting outside in large yards and exposed to the elements. These are the staves of future barrels that age like this for about a year and a half before the coopers turn them into barrels.
While ageing in the barrels, alcohol evaporates through the wood and into the air. This has been traditionally known as the angels share and it's a price they are willing to pay in order to produce good Cognac. The same goes for whiskey by the way. The evaporation rate is about 2.5% over the course of about 50 years. Eventually, blends of different aged Cognacs are blended together to form a Cognac of about 40%.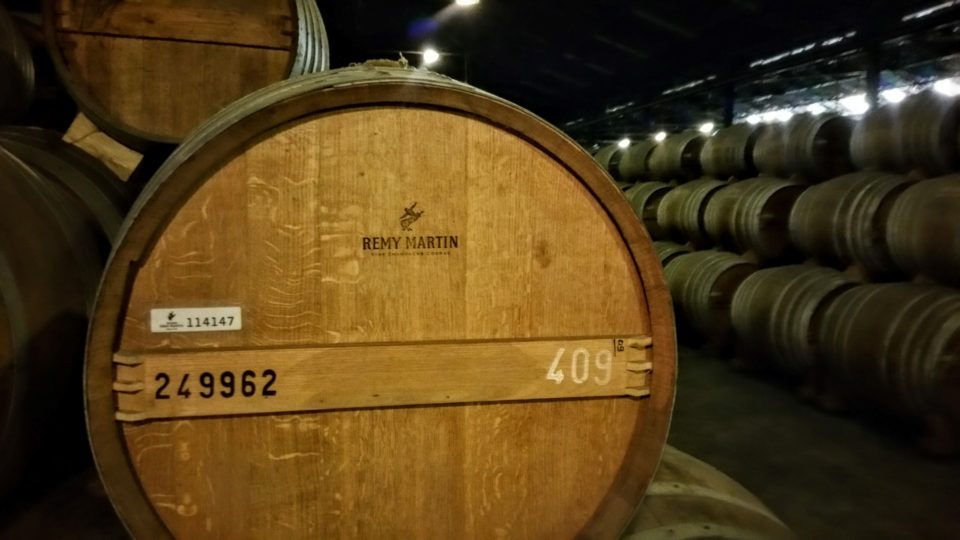 Rémy Martin doesn't allow pictures in their barrel warehouses. It was claimed to be a precaution due to the alcohol vapours in the air which is understandable I suppose but I was dubious. I did take one sneaky shot at the visitor centre because the toilets are downstairs in one of the warehouses and no one was about.
Rémy Martin produces one of the world's oldest and most expensive Cognacs called Louis XIII (13th). It retails for over €2000 so is way out of my reach. I did walk through the store that houses these barrels and breathed in the angels share. That's about as close as I will ever get unless I win the €170m on the Euromillions tonight!
After we left Rémy Martin, we headed to our accommodation for the next two nights. It was called Jardins en Ville and I can't recommend it enough. It's right in the city, about a 10 minute walk from the pedestrianised part of the city centre. It's like a little oasis in a somewhat urban area. I say urban because Cognac is a city but it's very compact and retains its French quaintness. It's run by a very accommodating older couple named Dominique and Bernard. Dominique is pretty much in charge and speaks good English. There's a large, beautiful enclosed garden, an indoor pool but with two large sliding doors and a little patio section on the far side of the garden with a fridge and BBQ facilities. We cooked steak and enjoyed wine on our second night there and it was so relaxing. We were able to park in the garden too so the car was safe.
That first night, we headed to the best restaurant in the city according to Tripadvisor. It's called Le Bistrot de Claude and I can certainly recommend it as the food was excellent. Not quite Michelin star but good enough to be listed in the Michelin guide. It's not that spendy either, we found it excellent value for money. One thing to note is they only open for a few hours for lunch and then for dinner from 7pm. We arrived in time to get a table but I recommend booking in advance.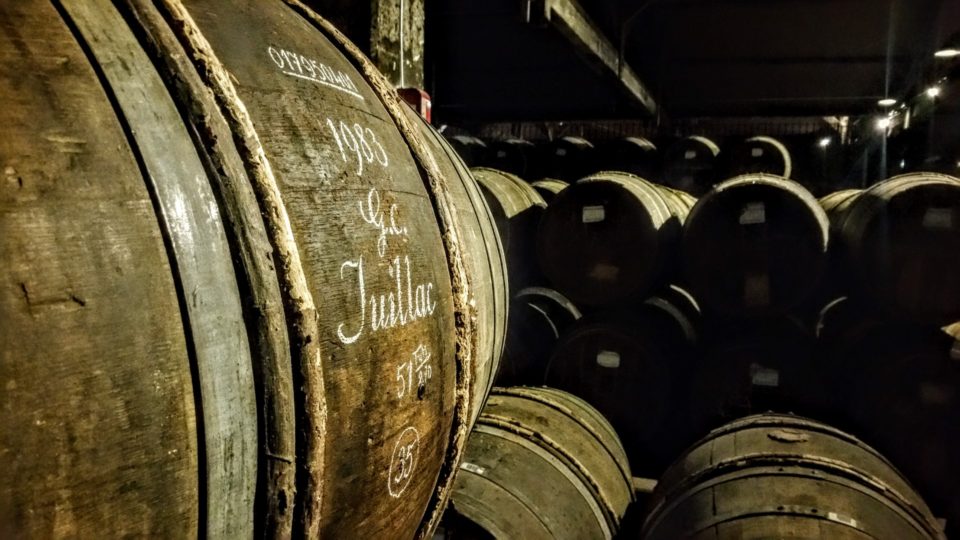 The next day, we cycled to Hennessy on bikes provided to us by Dominique. Hennessy is right in the city centre on the banks of the river Charente. We entered a very modern, clinically clean looking building to start our tour which involved boarding a boat to cross the river but first, a very brief tour along the river. The boat simply brought us to the opposite bank and to their warehouses.
There was no issue with taking pictures at almost any point on this tour so I guess their angels share is a little more angelic and less explosive. The only part we couldn't take pictures of was a new part added to the tour. It's like a modern visitor experience full of audio/visual stuff. It had an interesting history video on multiple screens told from the perspective of Richard Hennessy. Unfortunately, they chose an English accent rather than an Irish one. He was from Cork so I would expect a Cork accent. Perhaps he did have an English accent but I doubt it from a Cork-man.
They showed the distillation process in a sort of digital experience too and it was interesting though I thought the twinkly fairy noises and sparkles were a bit much. When Rémy Martin did the same thing, we stood in front of an old distillation plant and they pointed things out so it was very different in style.
The only real issue I had with this part of the tour was the last bit. We entered a room and stood around a circle. In the circle was a sphere and an audio visual presentation was projected on to it. I felt like was in a night club and was subliminally programmed to order a Hennessy. I don't even think our guide thought much of it. I thought it was tacky and I suspect it was as a result of a young marketer gone wild. Whatever they paid for that bit of the experience was a waste of money in my view.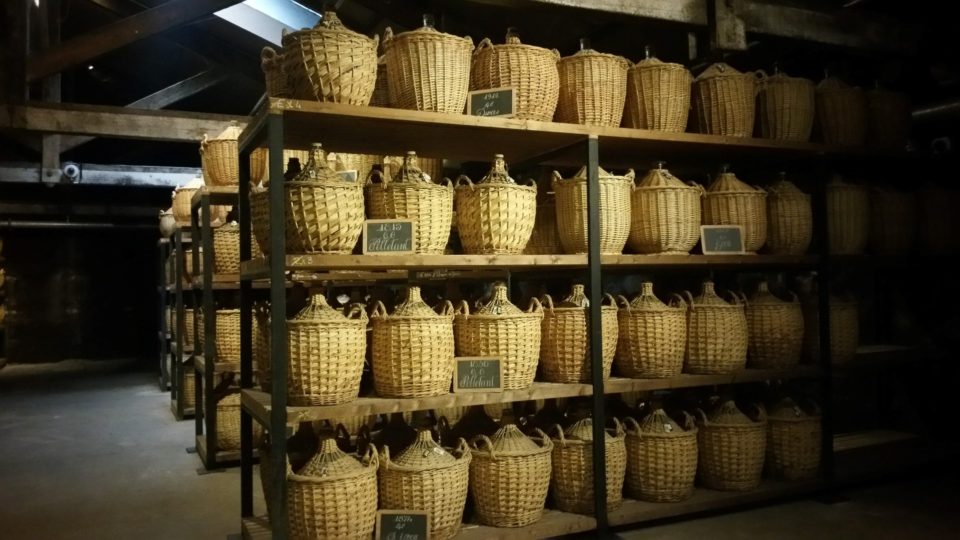 After that, we went to see some of the old barrels. The really old stuff is kept in small glass demijohns stored in wicker baskets. There's Eau de vie from the 1800s sored here.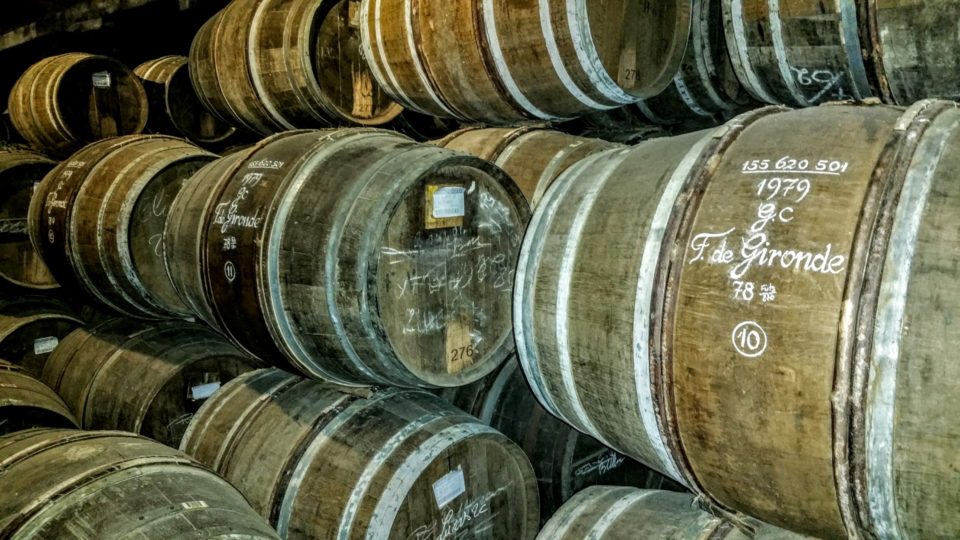 Before we left, I looked for barrels from the year of my birth (1979) and eventually found 3 lined up nicely so I took a picture.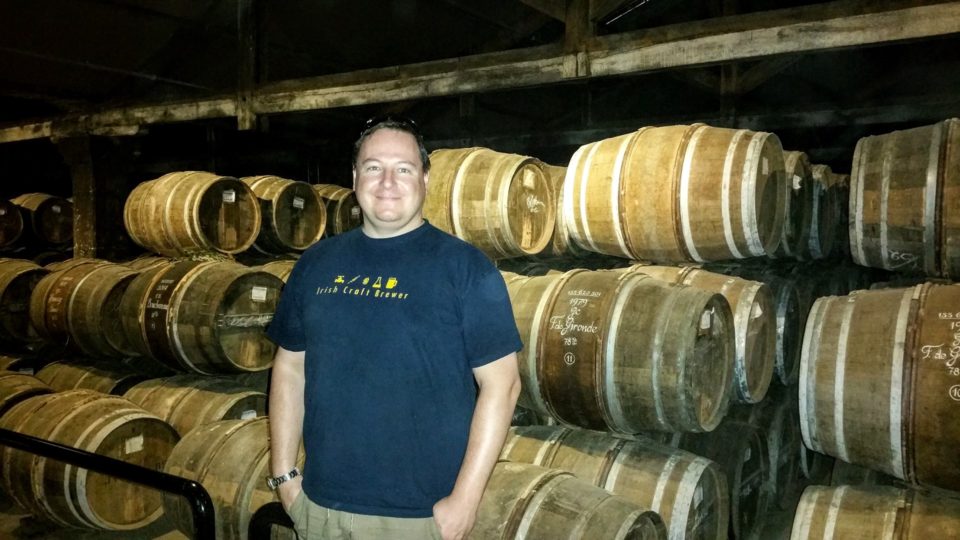 I then had a picture taken of me in front of them for the craic. We then got the boat back across to the other side of the river for the tasting part of the tour. Myself and my girlfriend were horrified that we were the only ones who actually finished our samples. All told, it was an excellent tour and highly recommended. We then hit the gift shop and I bought a bottle of Fine de Cognac, mostly because it comes in a very pretty bottle.
We had a wonderful time in Cognac. I even found a beer bar attached to a brewery and bottle shop.