Back in December, I wrote about some filters I purchased for my camera. Since then, I have used them a few times while trying to learn how best to use them. The circular polariser is pretty straight forward. I simply adjust it depending on how I want the image to look. I haven't figured it out fully but it's pretty obvious what it does when you look at the definition of clouds on a bright day.
Over the weekend just gone, I went to Howth on Saturday and then the lakes around Mullingar on Sunday.
The first set of images are from Lough Owel just past Mullingar on the N4. There's a car park and you can walk down to the water where you will find a pier and diving platform.
The water was crystal clear and Lough Owel is rather deep so it's the perfect lake for swimming in during the summer. Back when I was scuba diving, my group often went there in the winter when visibility in the sea was too bad.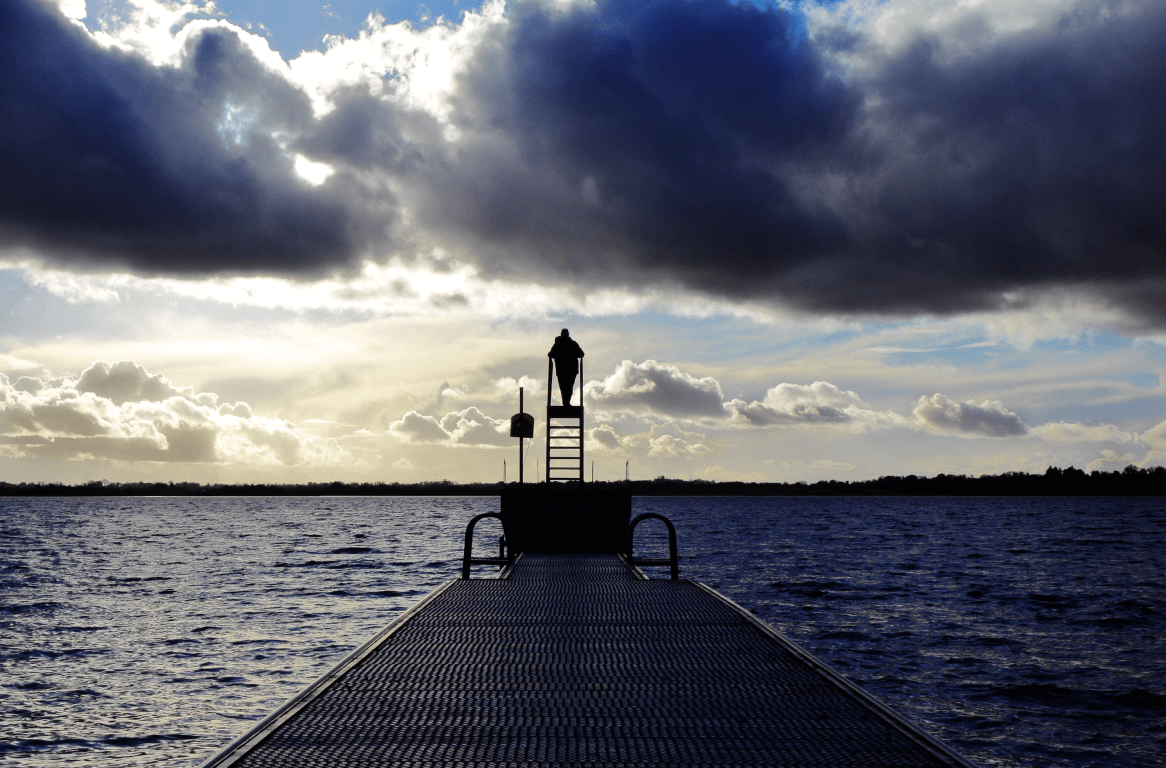 You can see what the polariser does with clouds in this image. It was a very bright day and even at about 4:30 in the afternoon, it was still pretty bright in between the clouds blocking out light.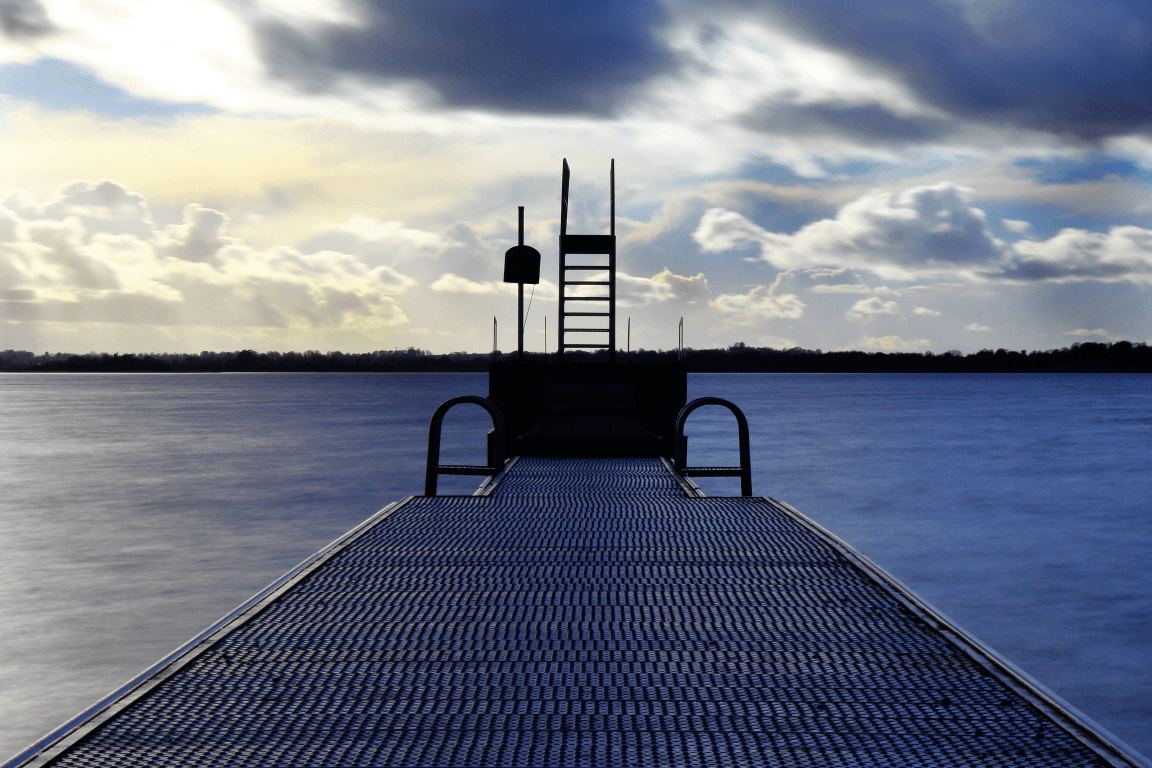 The real reason I was here was to try out my ND1000 filter. I had my new tripod with me and took a a long exposure shot. It took a few goes to get the right exposure. This one was a 10 second exposure at f22 and ISO 100. Without that ND1000 filter, this image would have been pure white. The result is rather interesting because it actually looks like a lake of ice. You can see the clouds are blurred with movement also.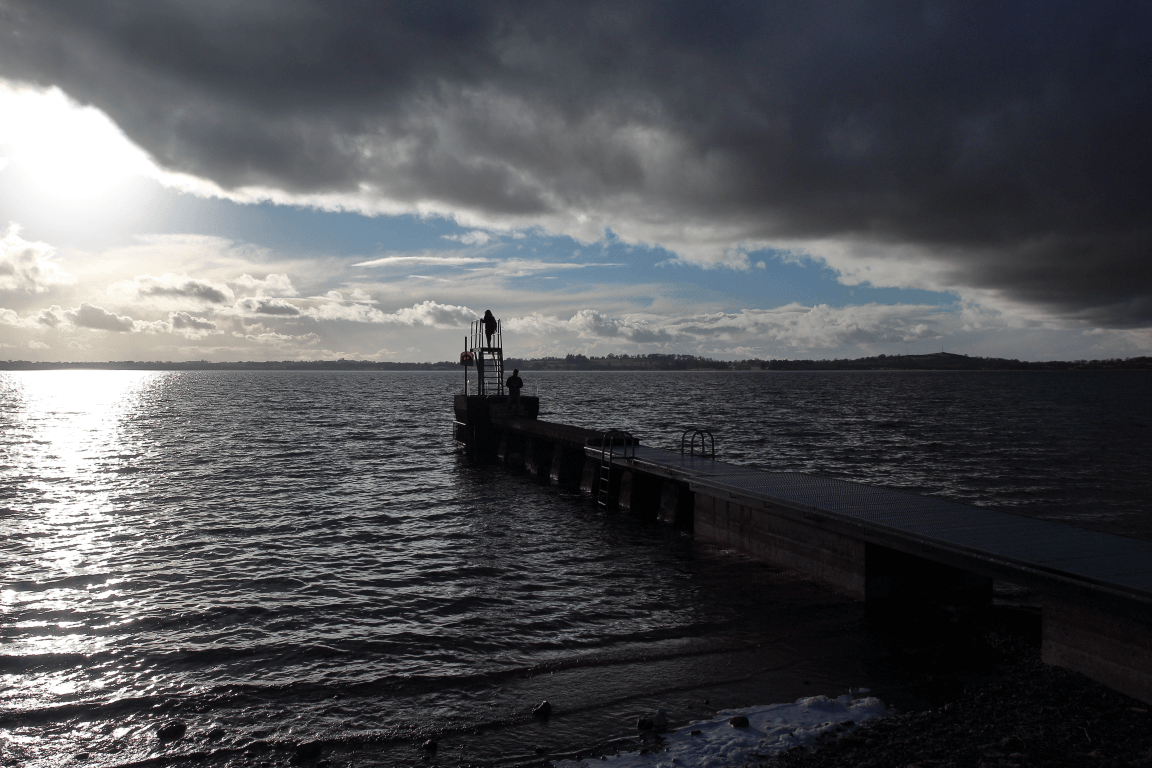 After I was done taking photos on the platform, I moved away and a couple went down to explore. I noticed a massive, long tube like rain cloud and thought it was a pretty dramatic contrast so I took a picture of them on the diving platform.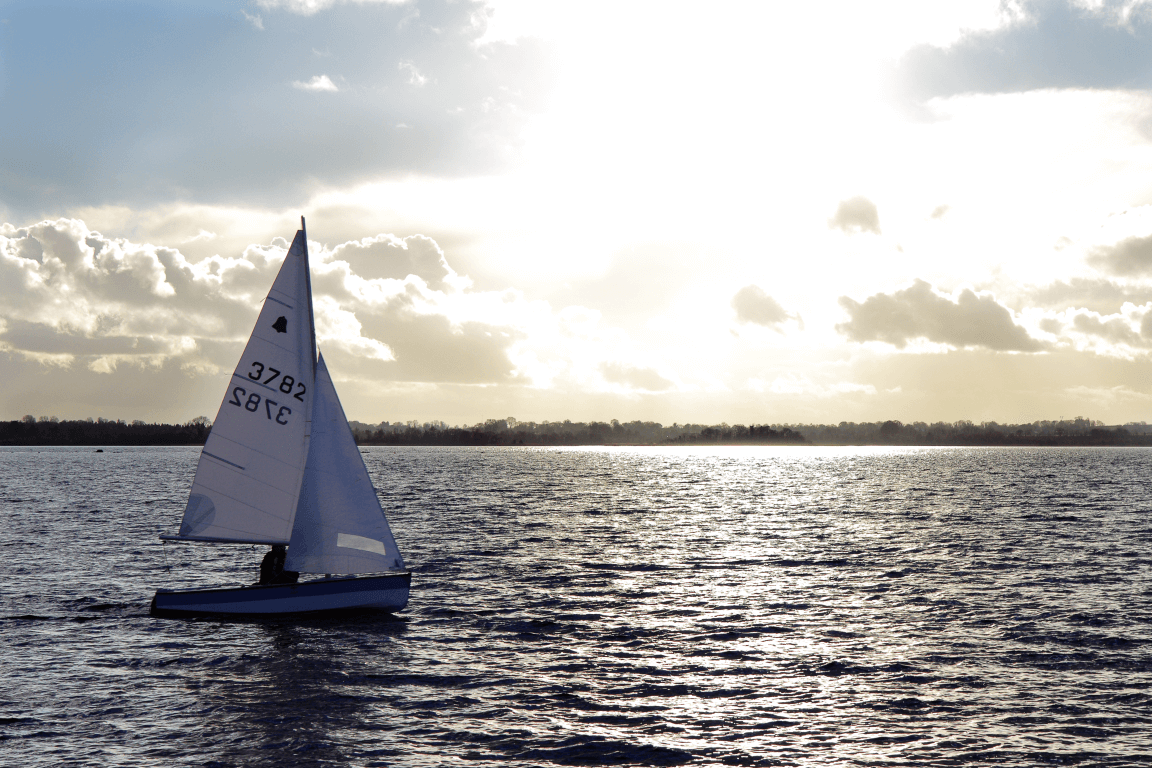 Before I left, I noticed a sailboat heading towards the diving platform so I started taking pictures and caught this. The sun was straight in front of me which washed out the image somewhat but the polariser saved the image somewhat and I think it works pretty well.
This was my first visit to Lough Owel actually. I'll have to explore it a little more. Time was against me. I wanted to get to Lough Ennell for sunset.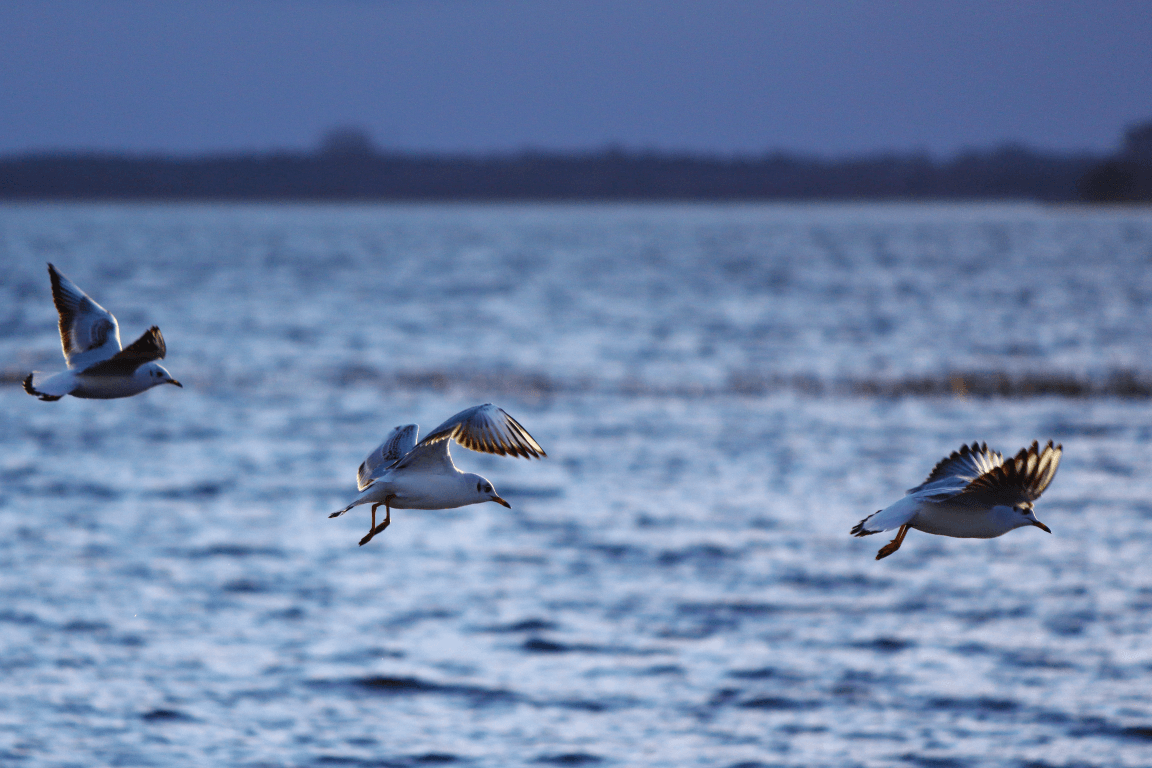 Lough Ennell is the lake that's closer to where I live. I went to the spot I normally go to because there are always swans around and I wanted to take some pictures of them. I took plenty of photos of the swans but to be honest, the flock of little gulls were more interesting as well as proving some much needed practice at photographic birds in flight. I liked this image in particular because it shows three gulls in formation with varying wing positions. The middle one is the one I focused on.
As the light was failing, I decided to try the opposite side of the lake at Lilliput. I had never been there but I figured it was worth a shot.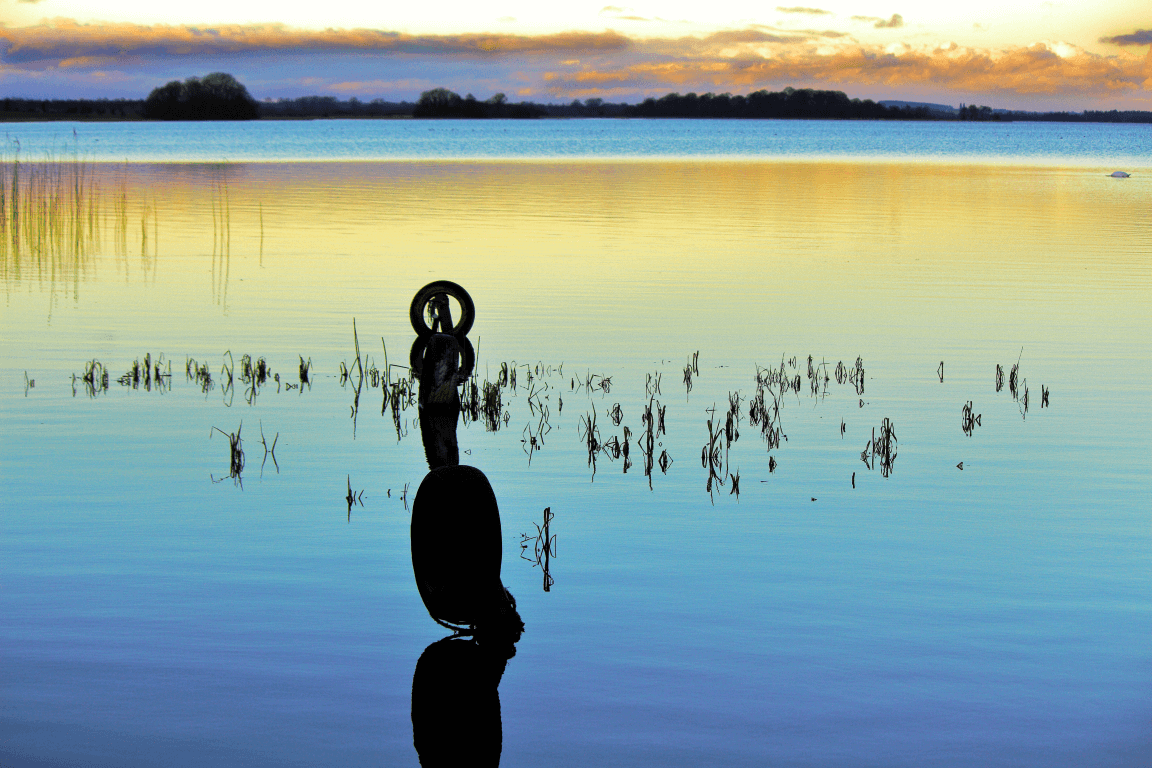 On the whole, it wasn't as interesting as I had hoped but as the sunset began, I noticed how the calm waters reflected the tyres so I took a few images and this seemed the best one to me. There's a swan in the top right but it's not really adding to anything. If the swan had been closer to the tyres, perhaps stretching its wings, the shot might have been better but for now, the colours are nice.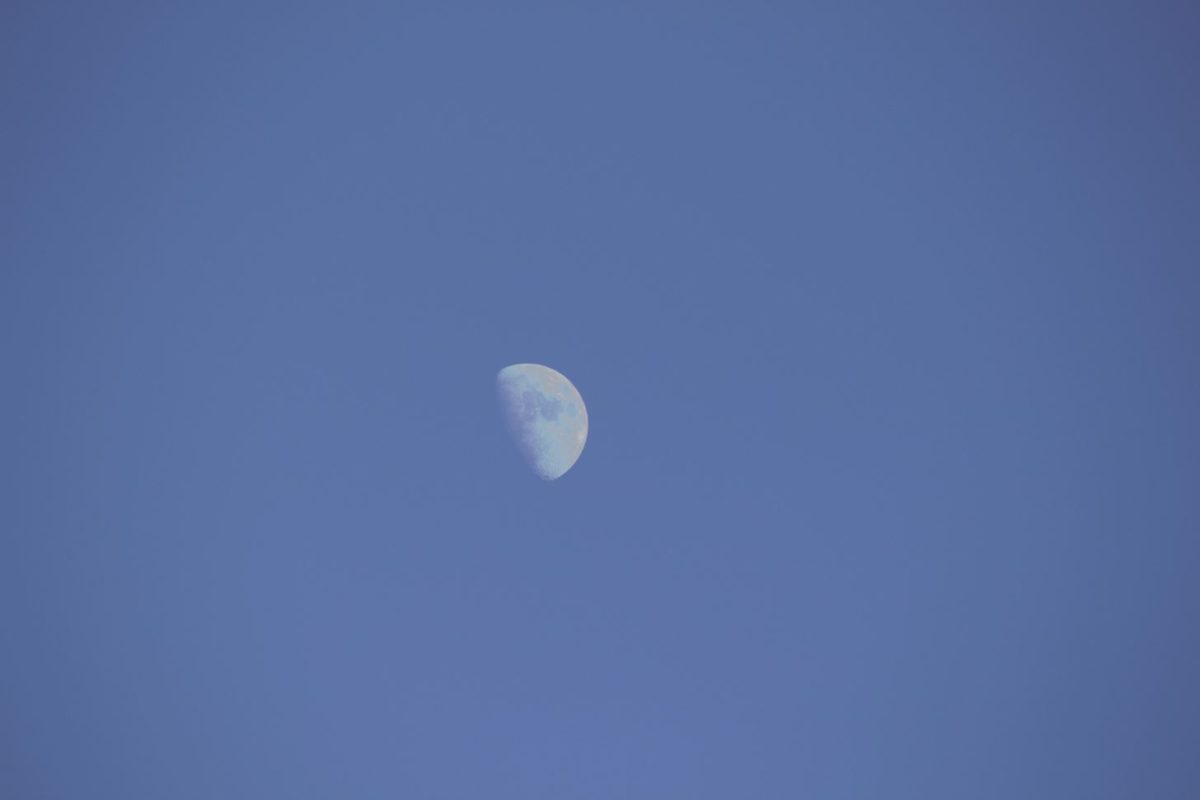 There was an interesting moon visible too so I took a quick photo with my 250mm lens. I thought nothing of it at first but when I was going through the images on Monday, I noticed that I could zoom in and see some pretty good definition.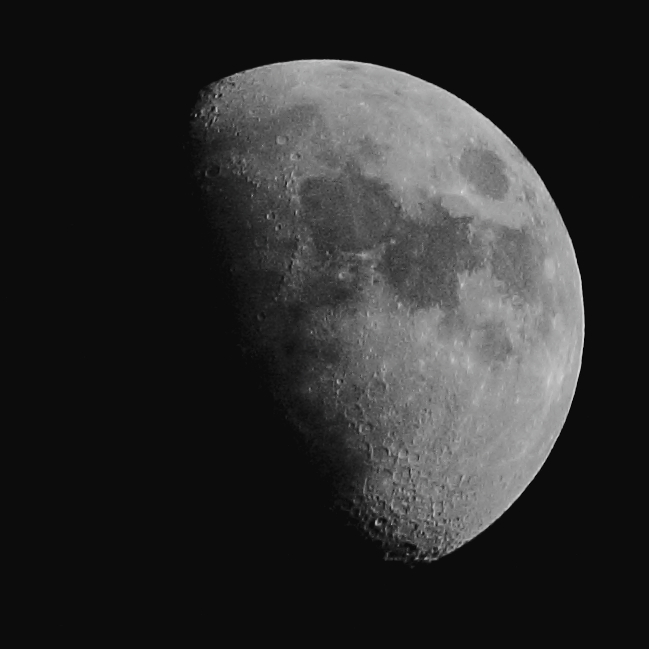 I converted it to black and white and adjusted the gamma slider and highlights until I ended up with a rather decent looking attempt at a moon photo. I was pretty happy with it as it was a spur of the moment shot without even bothering with my tripod.
The day before, I was in Howth. There are usually seals in the harbour and they didn't disappoint. I have lots of photos seals but none are particularly interesting. The birds were a little more interesting though so I took a few shots. The one above is a Starling that was perched on a railing. It's really a practice shot but the colours were nice.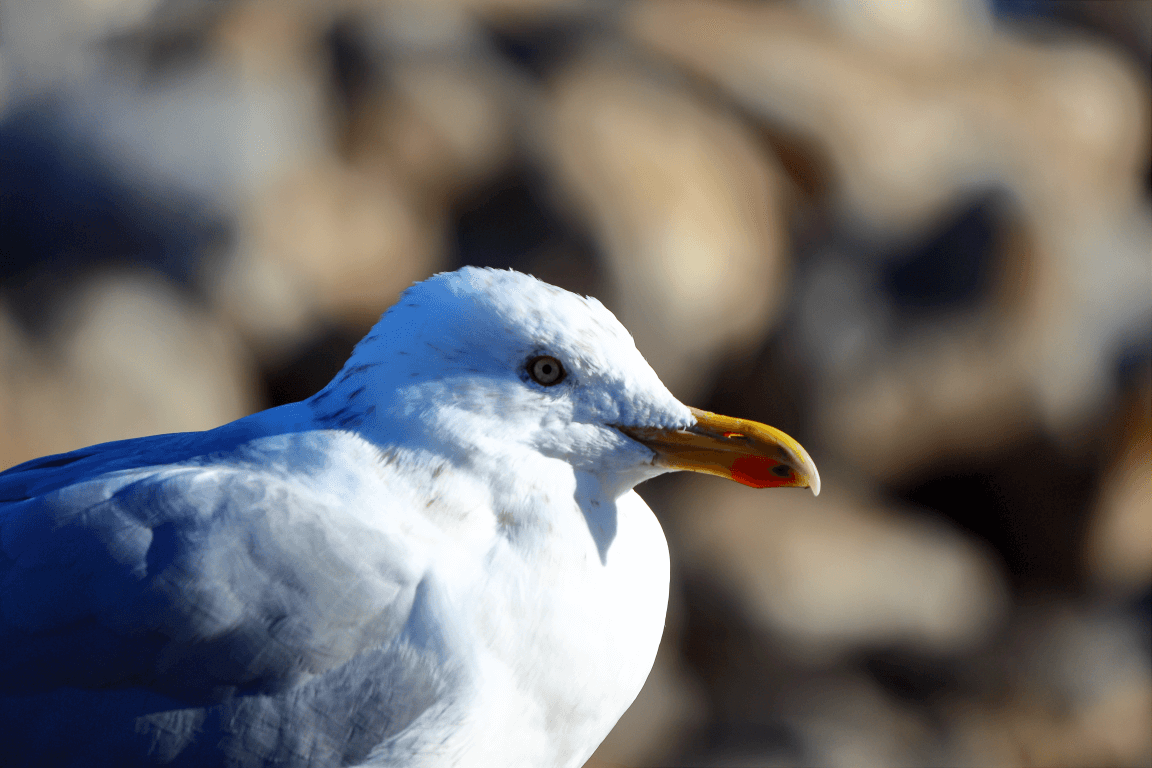 Next up was a Herring Gull. To some people they are a menace but they are grand. I love their eyes and this fat gull was standing on the ground near a bench where people were eating crisps so it was placid enough to take a photo of without flying away.
I took a load of pictures of Ireland's Eye in the distance but they were crap I'm afraid. I'll have to try and visit the island some day.
I am going for my L panel (licentiate) in May so I have only a few short months to take some interesting photos worthy of a panel and get them printed and mounted. I'm not sure if any of the photos I have taken in the past will be included yet.
This weekend, weather permitting, I'm hoping to visit Lough Boora in Offaly for the first time. It's a drained bog and these days is a park full of wildlife and art installations. I have seen some amazing photographs taken there so I'm hoping I can get something decent.