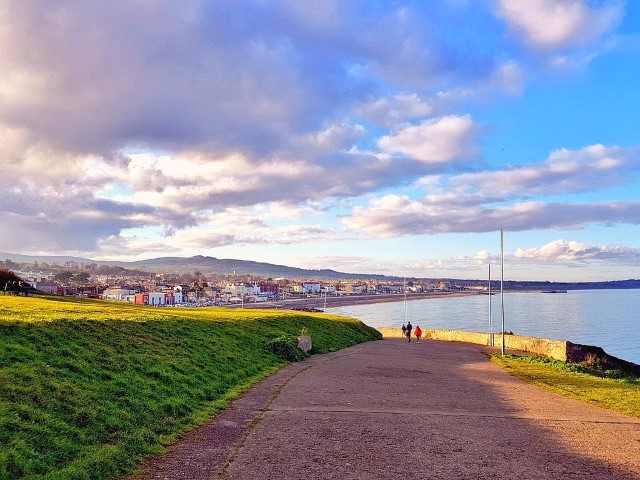 On Saturday, myself and my fiancee Pauline got the train and Dart combo from D15 to Greystones. I hadn't been there since I was a child and I recalled it as a bit dull and gloomy. Not so any more, now it's a vibrant coastal village full of cafés and shops. It's a very artsy place, everyone just oozed cool. If you are getting the DART out, be ready for the view after the tunnel at Dalkey because it emerges straight on to side of the cliff and the views on a clear day are stunning. I personally recommend going to Greystones and walking to Bray because the Bray DART service is more frequent than Greystones. There's also a lot more in the way of pubs and restaurants when you arrive hungry and thirsty.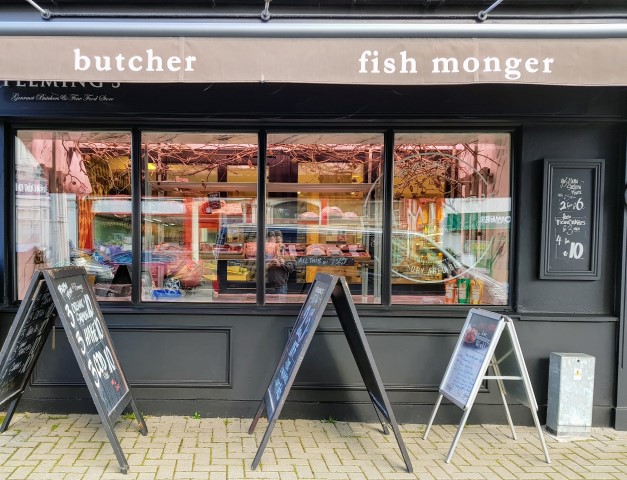 They also had the best looking Butcher shop I've ever seen. If you ever find yourself in Greystones with a means of actually getting meat safely home, be sure to pop in there as it all looks immaculate as well as great value. Sadly, we couldn't bring anything home with us.
After a pint of Wicklow Wolf beer at the pub, we set off to the harbour to start the official Cliff Walk which basically starts at the beach. Unfortunately, there's a lot of construction of new houses down there so the first part of the walk is almost entirely in between chain-link fence. We felt like we were in a muddy cattle run. In fact, be sure to wear solid waterproof boots with good grip because the first kilometre or so is flat, full of deep pools and almost exclusively muddy. There's hardcore under the mud but no one is cleaning the mud away I'm afraid.
Things get better a little further up as you start to ascend up the side of the cliff. Now that there's a little drainage, it's easier going with less mud. It can still be slow going as you stop to take pictures and take in the scenery though.
You should allow over two hours to complete the walk but being 6km to 7km, you could complete it in a little over an hour if you are quick and don't stop along the way.
Here's a video I made along the way. It's best viewed directly on YouTube with this link. Don't forget to Like the video and Subscribe to my channel.