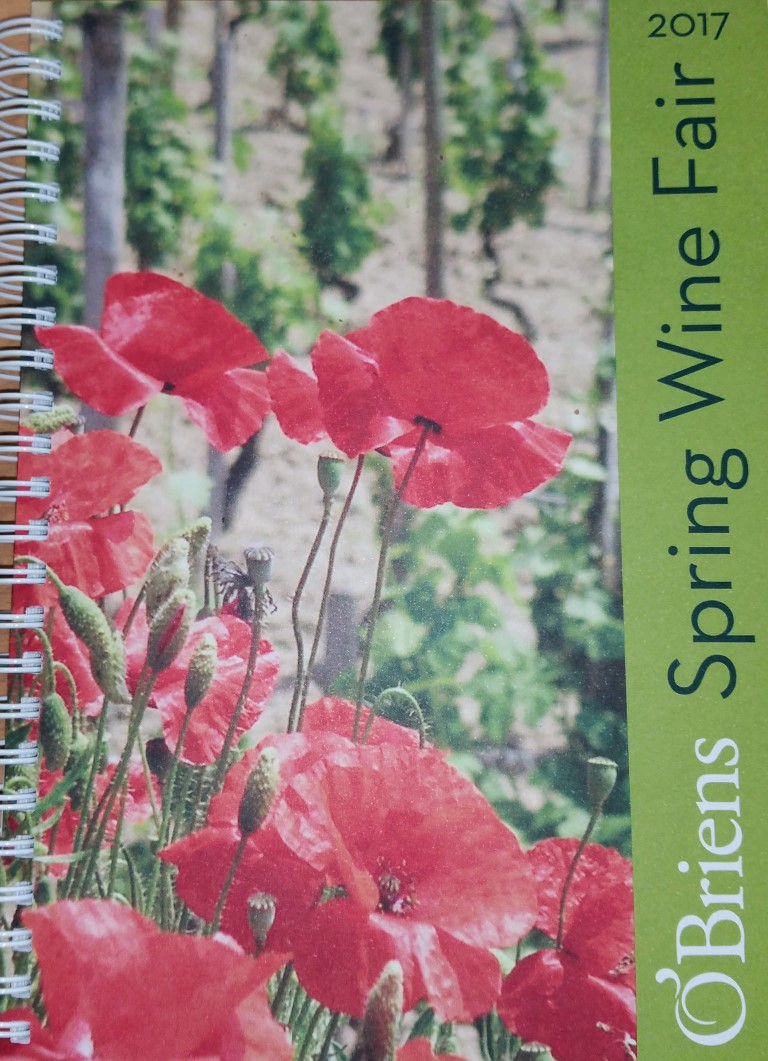 O'Briens Dublin Wine Fair
I was invited along to the O'Briens Dublin Wine Fair the other week, an event I have been to in the past and enjoy very much. It's great value for money and you get a book with all of the wines in which you can take notes and mark wines you would like to keep an eye out for. You can even order at the event if you like. Don't worry if you missed out because the next one is in November. In fact, there's one in Dublin and Cork in November.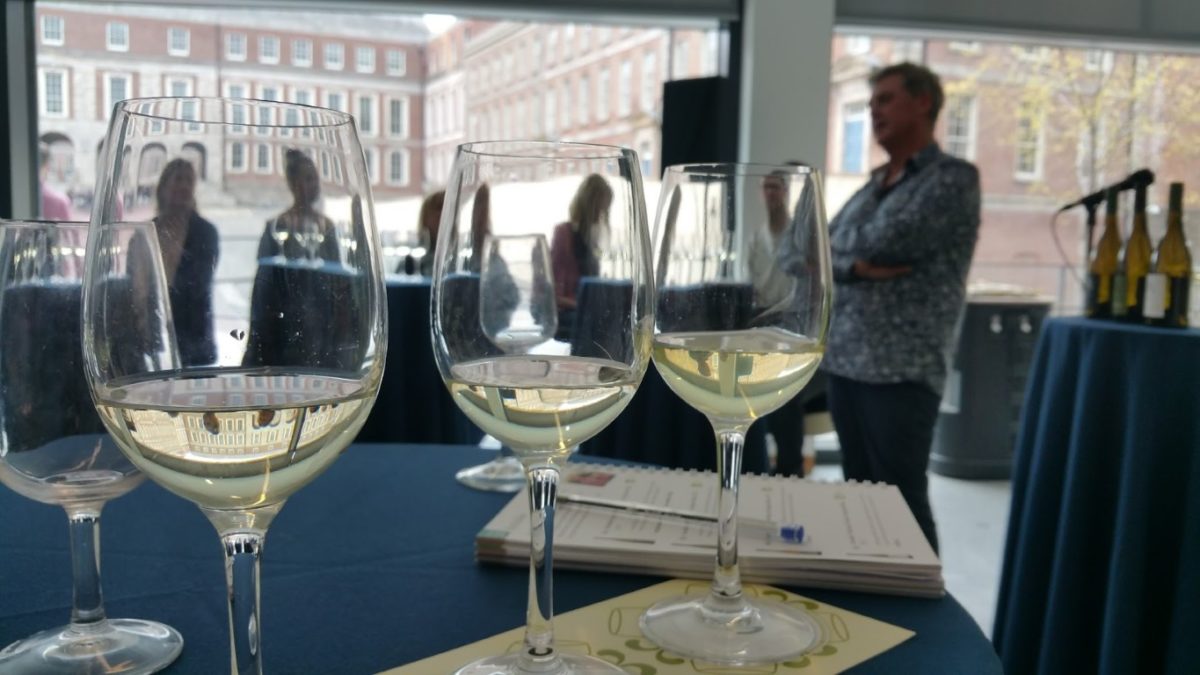 There were wine master classes from different vineyards. We went along to the Astrolabe tasting where Simon Waghorn himself talked us through his range. While all of their wines are excellent, the standard 2015 Sauvignon Blanc they are known for is actually the best. In fact, it's the blend that Simon himself is the most proud of. It's normally just shy of €20 but it's down to €15.95 for the month of May.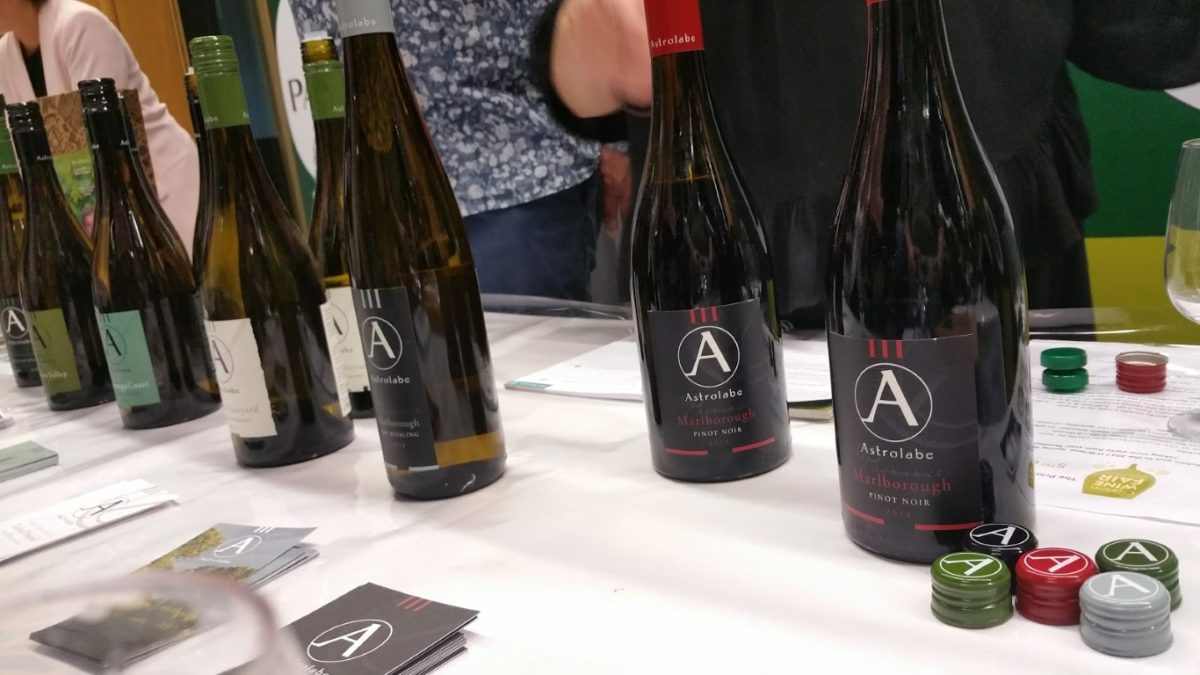 New Zealand
Astrolabe
When myself an Pauline go to a wine fair, we always start off with New Zealand because it can often be the most popular so we get it out of the way before it gets too busy. Of the  six Astrolabe wines on the table, apart from the regular one I mentioned above, the 2013 Taihoa Sauvignon Blanc stood out for me. However, at €39.45 it's just not worth the extra money when you can have two bottles of the regular version for that.
Pauline was also a fan of their 2014 Marlborough Riesling.
Foley Family Wines
Also based in Marlborough, they had two lovely Sauvignon Blancs. When we explained we would be visiting New Zealand soon, we were recommended to head to Martinborough on the north island. A lot of people neglect to go there and there are some amazing wines apparently. One in particular to visit is Te Kairanga (TK) so we have since altered our itinerary to visit there before heading to Wellington.
Insight
Of the 5 wines available from Insight, their Pinot Gris 2014 and Single Vineyard Pinot Noir 2014 stood out for both of us.
Urlar
There were only two wines here, a Sauvignon Blanc 2015 and Pinot Noir 2014 but both were fantastic. They are actually from Martinborough and they mentioned there might be a bus tour running from Wellington to Martinborough in June. However we will be driving and staying the night but it was great to get that advice on the day.
Whitehaven
The five wines from Whitehaven were all excellent. We were both surprised to enjoy their Pinot Noir Rosé 2016 as it's not a style we give much thought to but their regular Pinot Noir 2014 was beautiful.
France
France of course is where many people believe the real wine comes from. I love French wine so we both headed over to see what's there.
J.M. Cazes Sélection
Of the six wines I had (they had 8) from them, these stood out.
Domaine des Sénéchaux Châteauneuf-du-Pape Blanc 2013 was a standout. It's not cheap at €36.95 but it is lovely.
L'Ostal Cazes Eclipse 2013 was unbelievably good and great value at €16.95
Maison Schröder & Schÿler
I had all six of their wines on the day but for me, their Château Fourcas Hosten 2009 stood out. I love big tannic wines and this didn't disappoint. It's also down to €23.95 for May.
Domaine Begude
I had all five of their wines and two stood out. Etoile 2015 with its smooth oatmeal texture and Gewürztraminer 2015 which Pauline loved. There's a real bite of melon and rose hip, sort of like Turkish delight. Pauline loved this one too.
Laurent Miguel
The lovely Neasa gave me five wines to try and they were all lovely but the one that stood out most happened to be the Les Beauchanps Syrah 2015 which has a lot of tannins. It's also down to €9.95 for May.
Germany – Lingenfelder Estate
I only went to the one German table but I think there were only two anyway.
Pauline loved the Bird-Label Riesling QbA 2013 but I found it intensely sweet so she's on her own with that one. It was also marked down to €12.95 for May. More to my liking was the Dornfelder QbA Osterberg Single Vineyard 2011 which was possibly the first German red wine I've ever had. It was bloody good too. An acidic wine packed with cherry and dark fruits.
We also wen to one table each in Austria and Chile and both had some really good wine but nothing that stood out and of course there are a few French tables I didn't mention because they were just really good but not memorable.
There were so many tables and only a short time to get through them all. Of the 57 tables representing 11 countries, we managed to visit only 18 of them which is less than a third.
My thanks to Sean at Wolfgang Digital for the complimentary tickets.