A few weeks ago, I saw on Facebook that the local pub in Dublin, The Hole in the Wall, was putting on a Wine Appreciation Course. It was €80 per person and consisted of 6 Tuesday nights from 8pm to 10pm. The course was on every second weak which was nice as it requires less of a time commitment. Myself and my partner signed up. We were 40 minutes early the first night so we had some beer first. The pub has a great range of Irish Craft Beer on tap and is one of the most beautiful pubs in the country, perhaps even the world come to think of it.
Here's the schedule layout of the course for 2017 to give you an idea.
Session One – Viti & Vini culture – 17th January
Session Two – France – 31st January
Session Three – Spain & Italy – 14th February
Session Four – The Americas – 28th February
Session Five – Australia, South Africa & New Zealand – 14th March
Session Six – Port, Desserts & Champagne – 28th March
I have put the first two in Bold because I have completed those two sessions.
The course is run by Neville Whisker who is a WSET qualified wine expert with decades of experience. Neville is a real character and has many opinions about a great many things. He knows his stuff though. Essentially, this course is like a shorter version of the WSET course as it follows a similar structure and Neville uses the same diagram book for examples.
Some of the gems of wisdom imparted so far is that Chablis and Chardonnay are the same thing. Chablis is a region and Chardonnay is a grape variety but all wines from Chablis use Chardonnay grapes. He often got people come in to the different wine shops he has worked in saying they are bored of Chardonnay and want to try a Chablis. Cue the facepalm….
Another one is that Syrah and Shiraz are both the same grape. It's just that it's called Syrah in Europe and most of the rest of the world but Shiraz in Australia. As Neville amusingly puts it, "because they couldn't spell Syrah". Shiraz as a name has Persian links as does the grape but why Australians chose to call it Shiraz, I have no idea.
Each session includes 6 wines to taste. Session one had a mix from around the world and session two concentrated on French wines from four of the main wine regions: Loire, Burgundy, Rhône and Bordeaux.
We also finish off the night with some cheese boards courtesy of the pub and this wasn't mentioned before we signed up so thanks very much to The Hole in the Wall staff.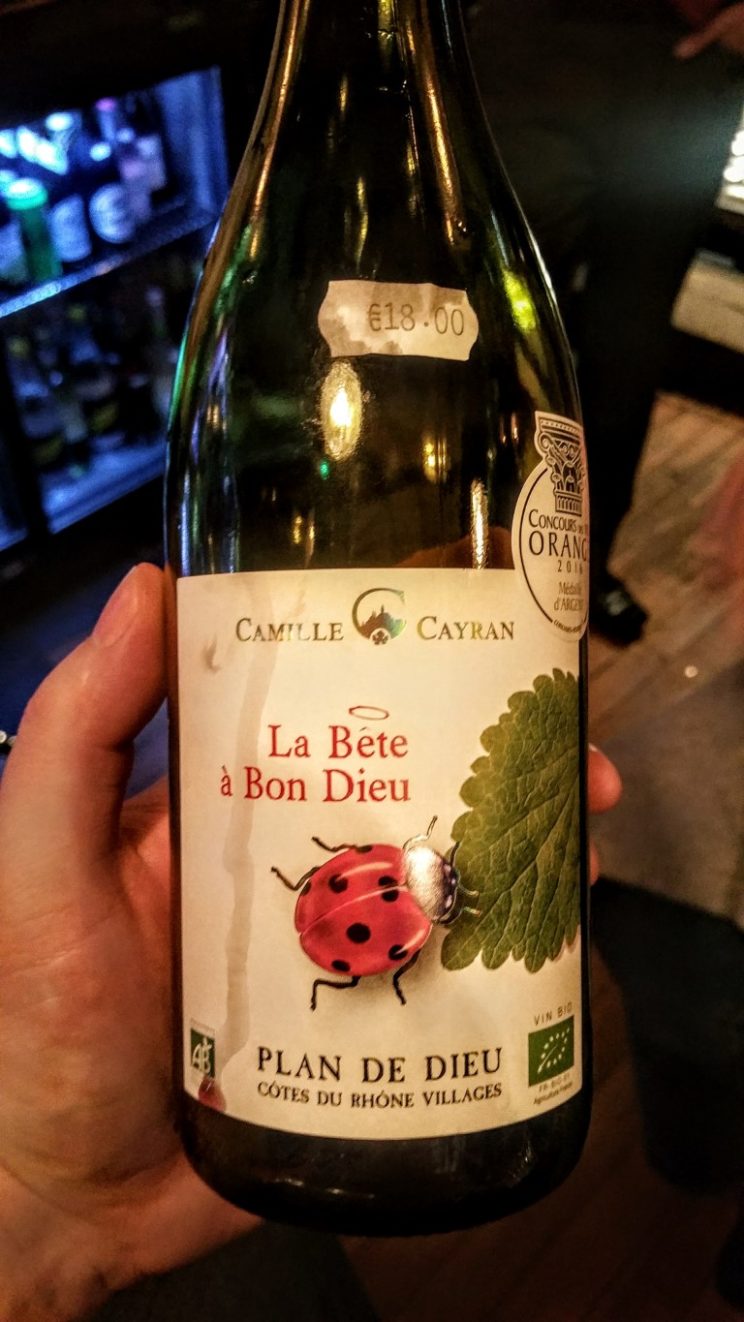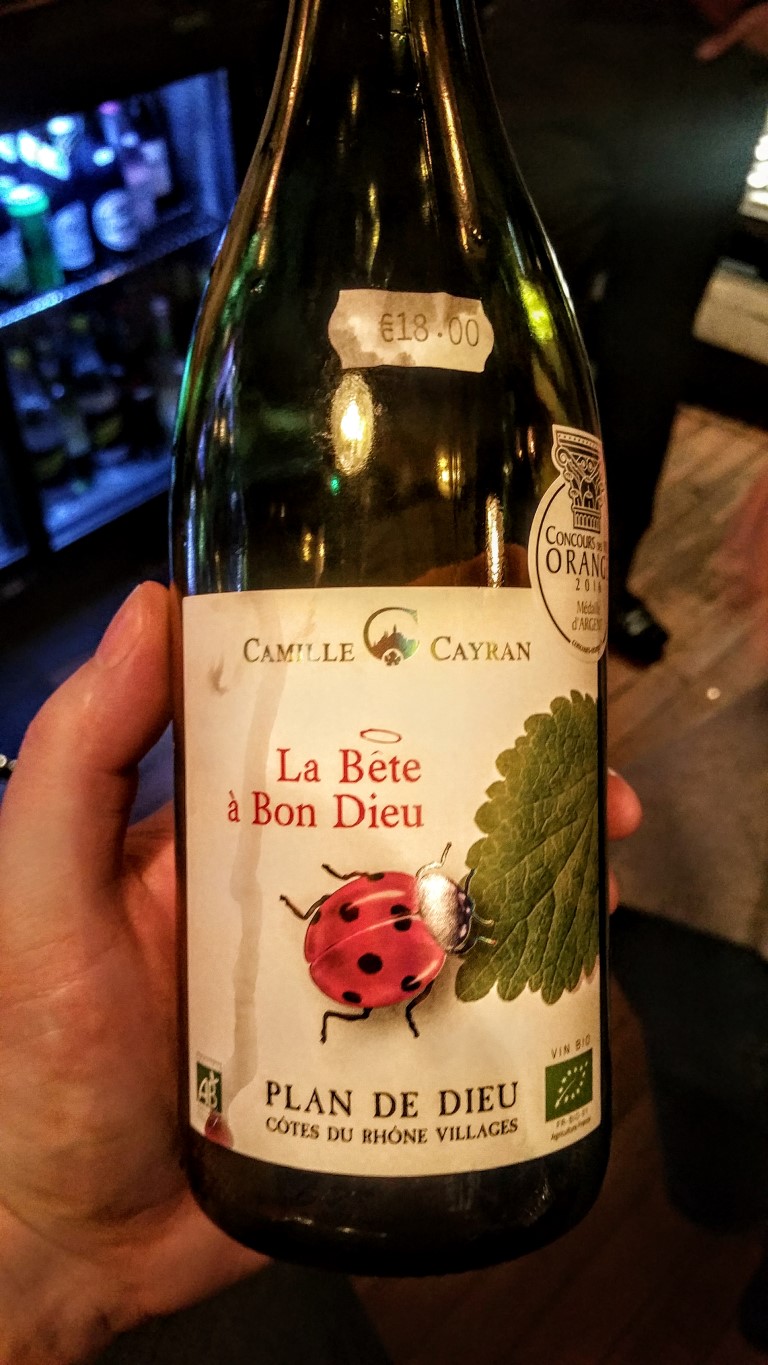 One of the standout wines from session two was this Ladybird wine from the Rhône region. Neville told us that vineyards often plant rose bushes in between vines. These will attract any pests like Aphids before they attack the vines. The farmer checks the rose bushes every day and if they are infested, they have that day to clear them from the rose  bushes before they move on to the vines. One solution is to encourage ladybirds to attack the pests. Vineyards love ladybirds for that reason so it's nice to see a wine pay homage to that fact.
One of the things I like is that Neville picks the wines from the off-licence on the fly before he starts. Often, he picks wines he hasn't had himself before. That's a great way of doing things both for him and us as we all get to explore them for the first time.
There are still 4 sessions left but I would encourage anyone with an interest in wine to keep an eye out for this course. I'm not sure how often Neville does it or if he has different locations but it's well worth it. It works out at about €13 per session and you get 6 small glasses of wine for that as well as a wealth of knowledge. There may also be an off-sales discount and if you are lucky, a cheese board.
The next session is conveniently on Valentines night and we booked in to the pub's restaurant for dinner and then we have the wine session to look forward to. That's Valentine's night sorted then.