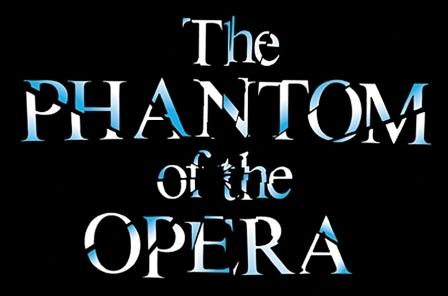 I have loved the music from Phantom of the Opera since I was a teenager and in particular, the Sarah Brightman and Michael Crawford renditions. In fact, I have most of Sarah's albums as well as some Andrew Lloyd Webber albums and it has always been the songs from Phantom that I loved the most*.
If you don't know the story, here's a very brief synopsis. The story is similar to The Hunchback of Notre Dame and to a lesser degree, Beauty and the Beast. The idea of a deformed man fighting for the affections of a beautiful woman. It's a story of unrequited love. Erik, the phantom, lives in the catacombs under a theatre that has just be bought by a couple of businessmen who know nothing about the theatre business. After a little backstage sabotage from the phantom, the main star, Carlotta does a runner as she can't be expected to perform under these circumstances. Carlotta is currently played by the stunning Megan Llewellyn. Enter Christine Daaé, a lowly chorus girl who has been noticed as a possible replacement. It seems that Christine had been getting singing lessons from a mysterious tutor whom she believed to be the Angel of music that her father had told her about. Of course, the Angel is really the Phantom who has become obsessed with Christine. There's a bit of kidnapping and blackmail along with a murder or two and then a somewhat happy ending, though not necessarily for poor Erik. For more, go see the production.
In nearly 20 years of loving the music of Phantom, I had never actually seen the musical itself. This changed a few weeks ago when I brought my girlfriend to London to see Phantom. You see, she also loves the musical and is also a big fan of Michael Crawford's depiction. By the way, if you don't know the name Michael Crawford but are old enough to remember, he played Frank Spencer in Some Mothers Do 'Ave 'Em. Yes, the same actor that played the hapless Frank Spencer of "Oooh Betty" fame in a voice that could only be described as camp, went on to sing on the West End and Broadway as the first Phantom of The Opera and did so for two and a half years winning a number of awards along the way. So, while I never seen Phantom, I had grown up listening to the music of Sarah and Michael and I was a little worried I would be disappointed by the 2016 version.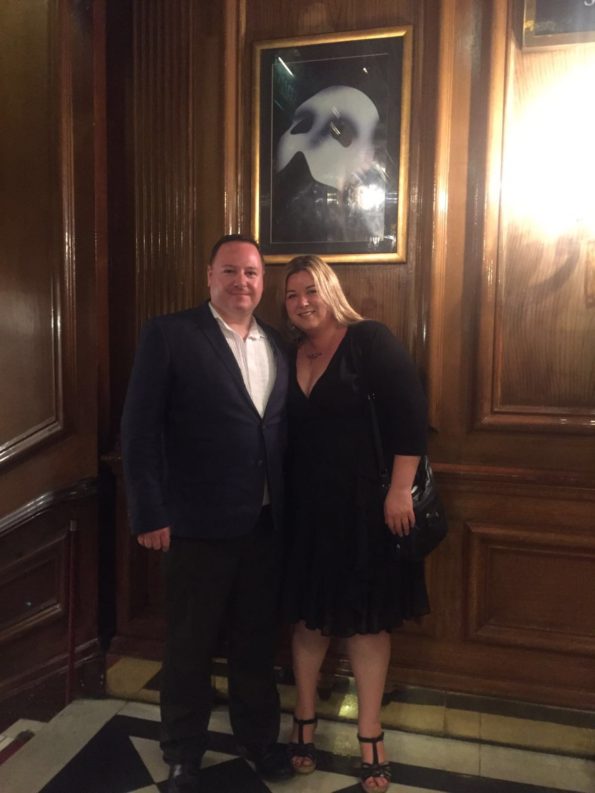 Myself and Pauline
I needn't have been worried though because as soon as I the show started, I realised that not only was this a quality production, the voices might equal and possibly surpass the original cast in my view. The current cast has Ben Forster in the role of Erik, the Phantom and he does an amazing job. His voice has a wonderful range and is especially good in Music of the Night.
It was Lisa-Anne Wood as Christine that stole the show for me though. It turns out that she's the alternate with Celinde Schoenmaker playing the lead role. Not having seen Celinde's version, I can't really compare but I find it hard to believe she was as perfect as Lisa-Anne to be honest. She doesn't even have the look I expect from Christine.
Nadim Naaman plays Christine's other love interest, Raoul and I have to say, he was perfect as the character and he has an amazing voice.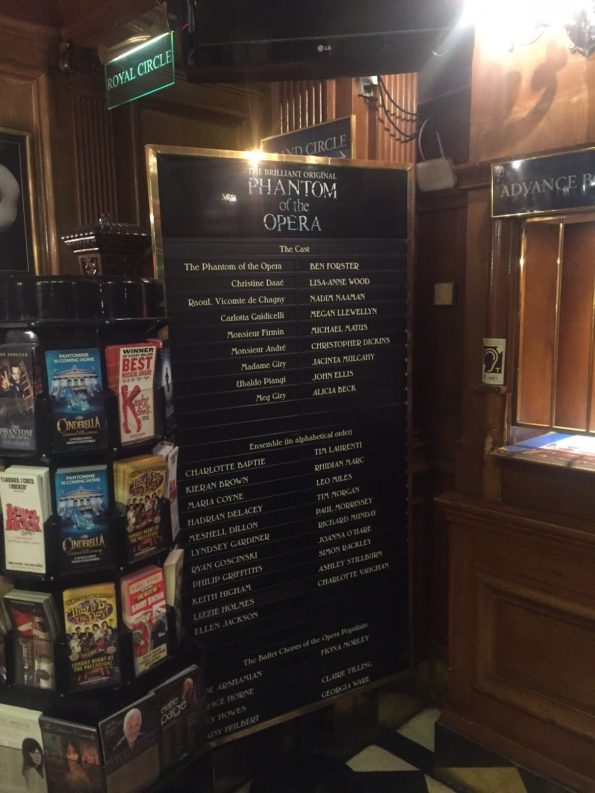 Two of my favourite characters were the purchasers of the theatre, Monsieur Firmin played by Michael Matus and Monsieur André played by Christopher Dickins. They brought a wonderful level of comedy to the show.
One other character both of us were impressed by was the the girl in the monkey costume during the masquerade scene. I can't even begin to imagine how hard it is to bang those symbols and keep that smile while standing on one foot with another leg perfectly straight. It took some doing but I believe her name is Zoe Arshamian who is credited in show as The Ballet Chorus of the Opéra Populaire.
I would very much love to see it again and it's the first musical I have seen in London's West End so I reckon I will be back but I'll have to check out some musicals in Dublin too. The last time I had even been at a play was in 2013. We actually had great seats to my mind, I booked well in advance so I got front row seats, just a few seats to the left of the conductor so the orchestra was in the pit right in front of us and the chandelier flew right over our head but the conductor himself didn't block our view. The only issue was the complete lack of leg room though I'm not sure it's much better in any other rows. Due to being at the lowest point, I think we miss a slight angular advantage in one or two scenes such as the boat ride but being so close to the action more than makes up for that I reckon. I just see that a cast change has been announced from next week. Siôn Lloyd as Monsieur Firmin, Mark Oxtoby as Monsieur Andre and considering they were two of my favourite characters, I'm not sure what to make of that. Also, Paul Ettore Tabone as Piangi and Daisy Hulbert as Meg.
I know what my next Halloween costume is going to be. I should have bought the mask for £10 when I was there but I can always order from the internet.
I wonder what my next musical will be? I'm a cat person so probably Cats.
*Apart from Con te partirò / Time to say goodbye.