I'm not a fashion blogger and never will be. I don't do "fashion" really. However when it comes to practicality, I might add the odd clothing related story to this blog of random shite.
When I was much slimmer in my 20s, I didn't need a belt. These days I do because it seems to me that jeans are made for skinny people. I don't have big legs but they are muscular and most jeans are simply too tight in the leg for me. I need to get jeans with a wider waist than I need in order to be comfortable so a belt is a must.
Over the past two years, I have been through four or five belts. They tend to cost between €10 and €20 from normal shops. They have all broke for various reasons. Either the leather falls apart or the metal just bloody snaps.
I did some research and it seems that most "leather belts" are completely useless. They usually aren't real leather at all but a composite made of random materials, sometimes cardboard and just coated in leather. The metal can be full of nickel which weakens the metal significantly. Just last week, my €10 belt which only lasted a few months saw the metal prong snap clean off. I've never had that before.
My Googling gave me the following insights regarding belts.
Only buy full grain leather.
"Genuine Leather" is rubbish and not fully leather at all, it just contains some real leather.
Avoid any alloyed metal. Since a belt is unlikely to tell you the metal is alloy with nickel or some other crap, you need to do something pretty smart and I'm afraid this really just works for larger men#s belts and not more discrete women's belts or even smaller men's belts for formal wear.
The tip is as follows. Don't go to a regular clothes shop for a good solid men's belt. Instead, go to a hardware shop. I looked at the Woodies DIY website and saw this one. It stated:
Strong quality. Full grain leather. Metal parts are nickel free and in accordance with EU requirements
This sounded perfect so I headed to the Woodies in Blanchardstown to take a look. They didn't have that one but they did have this carhartt belt for €37 so I bought that. So far so good but since I only bought it yesterday, only time will tell. I just looked it up on the interweb and here it is. Thankfully it's full grain leather according to the website. It does say the buckle has a nickel finish but I'm hoping that's the look rather than actually containing nickel.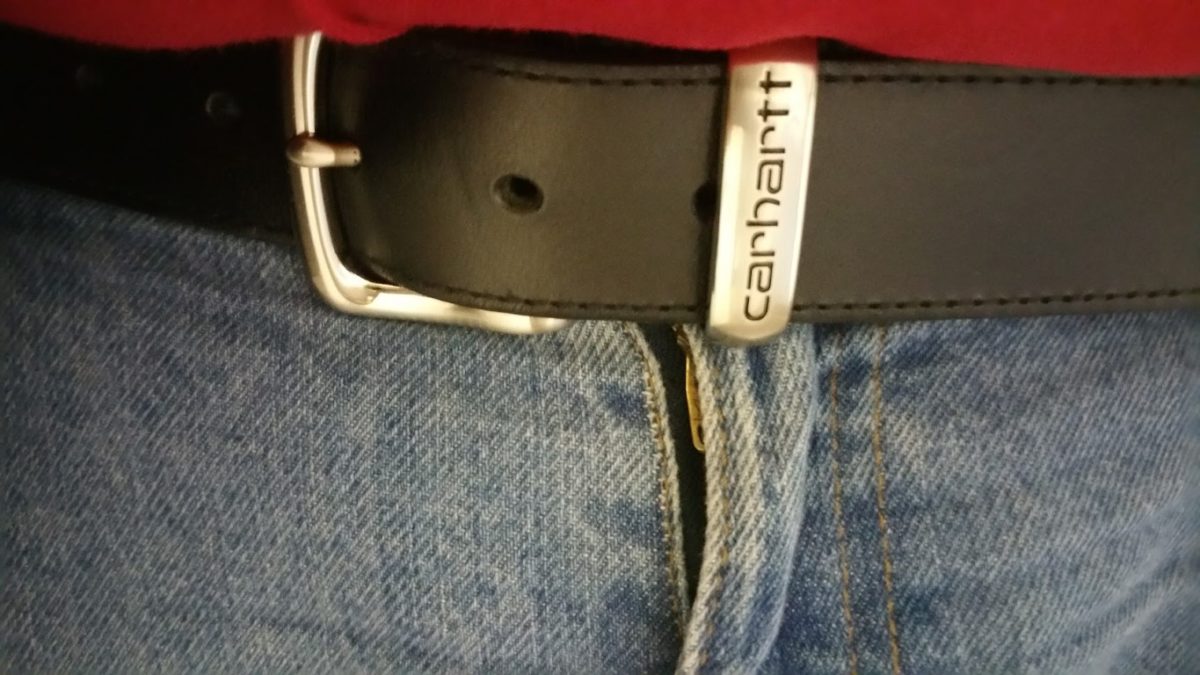 Don't skimp on a good belt as you might find yourself replacing them quite often. Oh and if anyone knows what jeans work well with muscular legs, let me know. My Levi 501's are perfect except the legs are a little on the long side and they are spendy as fuck.